Microsoft, Oracle Team Up; Ford Beats Toyota: Morning Buzzers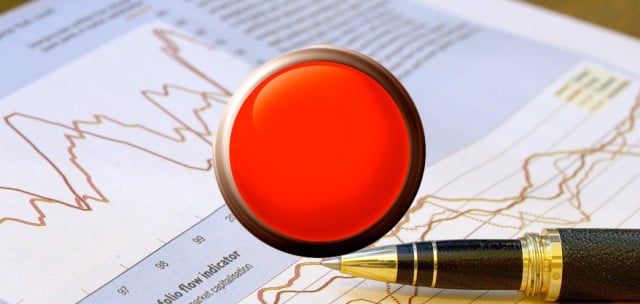 U.S. stock futures have bounced back this morning after the S&P 500 reached a nine week low. Investors worried about the Chinese economy found some solace, as the People's Bank of China announced it will keep interest rates at a reasonable level.
Futures at 8:30 a.m.: DJIA: +0.56%  S&P 500: +0.76%  NASDAQ: +0.76%
Here's your cheat sheet to what's buzzing this morning:
Microsoft (NASDAQ:MSFT) has announced a partnership with Oracle (NASDAQ:ORCL) in which Microsoft will use Oracle's software on its cloud-based platforms. Both companies are looking to catch up with competitors who have been faster to adapt to cloud computing. The collaboration ironically results in Microsoft promoting software that competes with its own Windows, but analysts have said the cloud opportunity is important enough that breaking into the cloud is worth some collaboration between rivals.
Dell (NASDAQ:DELL) is caught in a bidding war between founder and CEO Michael Dell and activist investor Carl Icahn. Jeffries has confirmed that it will help finance Icahn's bid for the company, loaning him $5.2 billion. Dell has offered $13.65 a share for the company, and Icahn has raised that to $14. Shareholders will be voting on the bids on July 18.
Men's Wearhouse Inc. (NYSE:MW) founder George Zimmer is reportedly pondering a comeback after quitting the company's board on Monday. According to sources familiar with the matter, Zimmer is considering his options, which include launching a buyout bid by teaming up with a private equity firm or shareholder activists. Zimmer is the company's seventh-largest shareholder, which is not enough of a stake for him to force his way back onto the board.
Ford's (NYSE:F) F-150 pick-up has replaced the Toyota Camry as the best most-American made vehicle on Cars.com's yearly ranking of vehicles made for the most part in the U.S. Ford's F-series trucks have shown the biggest sales increase among automakers this year, growing 22 percent by the end of May and sparking enough confidence that Ford is adding 2,000 employees at its F-150 plant in Missouri.
You Have Questions? The Obamacare Hotline Has Answers: Just about four in ten Americans — or 42 percent — are unsure whether the Affordable Care Act is still on the books, according to a recent Kaiser Family Foundation survey. With only 100 days before the superstore-like health insurance exchanges are scheduled to open for enrollment, the Obama Administration has redoubled its efforts to inform the public about how to sign up for insurance… (Read more.)
Follow Jacqueline on Twitter @Jacqui_WSCS