Microsoft Partners With Hon Hai and 2 More Dow Movers to Watch
Microsoft Corporation (NASDAQ:MSFT): Current price $28.88
On Wednesday, the corporation and Hon Hai, which is the parent of Foxconn, reached a global licensing accord that provides wide coverage under Microsoft's patent portfolio, among which includes tablets, smartphones, and TVs. The contents of the agreement are private, but the two parties are indicating that Microsoft will get royalties from Hon Hai via the arrangement.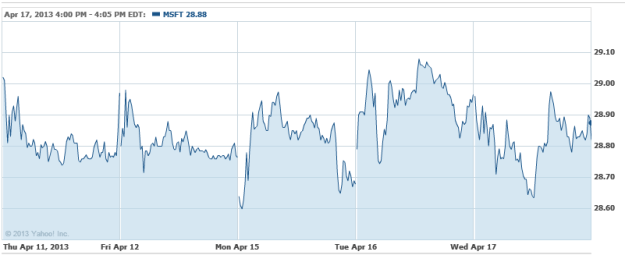 AT&T (NYSE:T): Current price $37.76
The New York Times reported Tuesday that the chief of the Justice Department's antitrust arm supports the imposition of limits upon the total amount of airwaves that a single wireless firm can own. Should a constraint such as that be implemented, AT&T might be disallowed from bidding on certain airwaves at auction.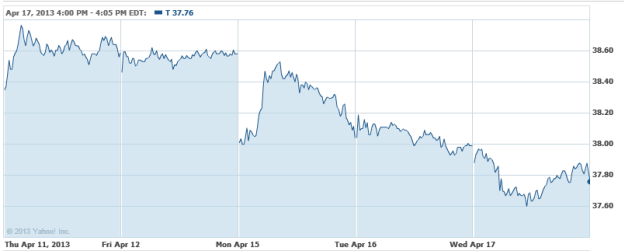 Caterpillar (NYSE:CAT): Current price $81.47
Shares have been downgraded at Macquarie from Outperform to Neutral, because the firm thinks that Caterpillar might reduce guidance due to a stalling macro-momentum. Beyond that, the research firm notes an ongoing drag from China, along with higher than anticipated declines in expenses in mining capital expenditures.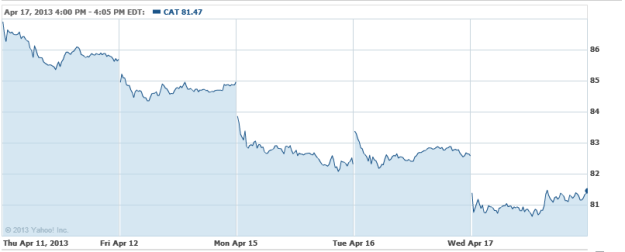 Don't Miss: Google: We Want Apple Back!