Microsoft Ramps Up Anti-Android & iPhone Ads and 2 Other Hot Stocks to Watch
Microsoft Corporation (NASDAQ:MSFT): Current price $32.43
A priority for Microsoft is still convincing buyers that the iPhone and Android are not their only options. The corporation has made a new ad that depicts a wedding filled with smartphone enthusiasts who get into a fracas over whose phone is superior. Meanwhile, two staff members with Lumia 920s wonder if the wedding guests would change their minds if they had tried their phone. Microsoft's Michael Stroh remarked in a blog post that "We have our own fans, of course, and while they may be outnumbered (for now), they're no less proud and routinely urge us to do more to get the word out about Windows Phone… There are choices. iPhone and Android smartphones aren't the only — or even best — options out there for all smartphone buyers."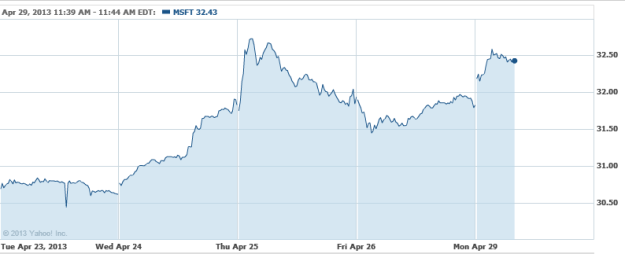 Conceptus (NASDAQ:CPTS): Current price $0.87
The board of Conceptus is the focus of an inquiry by Bernstein Liebhard LLP,  as to whether it breached its fiduciary duty to its shareholders in signing off on the agreement to sell Conceptus to Bayer HealthCare. The investigation is concentrated upon the potential unfairness of the price to Conceptus shareholders, and the process by which the Conceptus board considered and okayed the transaction, as well. Through the terms, Conceptus shareholders will receive $31 in cash for each share they own.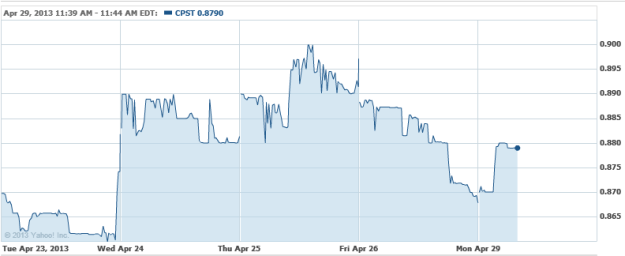 Facebook (NASDAQ:FB): Current price $27.12
Analyst Gene Munster at Piper Jaffray writes that Facebook could report first quarter revenue below analysts' consensus estimate of $1.44 billion, which would be between 1 and 2 percent below the consensus, as the firm's core ad revenue growth might not have stepped up as much as anticipated. Also, Munster advised that ad revenue likely grew around 41 percent last quarter year-over-year from 2012, while analysts project that they rose by 43 percent; he reached his conclusion based on the slowing of Facebook's mobile ad growth in the fourth quarter.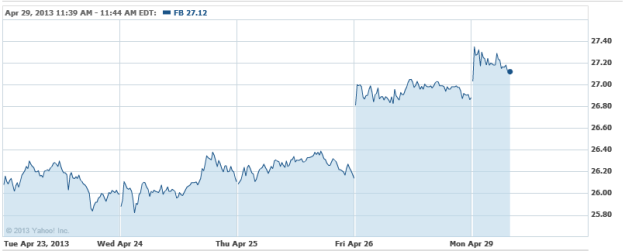 Investing Insights: Can Intel Continue to Soar Higher?