Microsoft Reaches Patent Deal With ZTE and 2 More Dow Movers to Watch
Microsoft Corporation (NASDAQ:MSFT): Current price $31.12
The huge smartphone maker ZTE Corp will to pay Microsoft a royalty for devices it makes that use Google's (NASDAQ:GOOG) Android and Chrome operating systems. ZTE is the most recent hardware manufacturer to reach a patent deal with Microsoft, which has successfully contended that Android, which Google provides free to handset makers, uses Microsoft-owned tech as well. Google and its Motorola phone maker division, are the most visible holdouts against a patent accord with Microsoft. Reaching agreement with ZTE implies that Microsoft now has patent deals secured with four of the five leading Android phone makers, according to Reuters.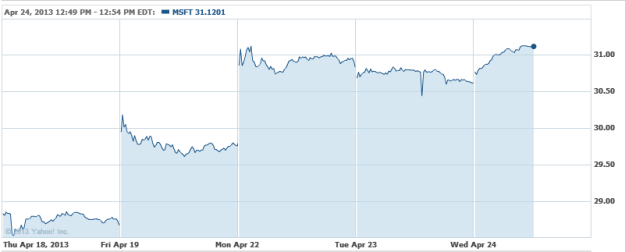 UnitedHealthcare Group Incorporated (NYSE:UNH): Current price $59.09
The group has been honored with three 2013 ClearMark Awards from the Center for Plain Language. ClearMark Awards commemorate the best in clear communication and plain language from government agencies, nonprofit organizations and private companies, and the 2013 awards were announced at a ceremony at the National Press Club in Washington on April 16. UnitedHealthcare has earned ClearMark Awards for three straight years in recognition of its endeavors to simplify health care communications for its customers.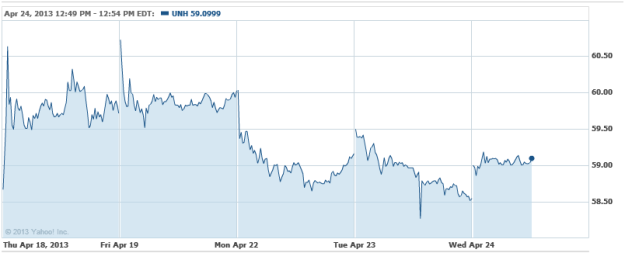 The Walt Disney Company (NYSE:DIS): Current price $61.82
Disney Consumer Products has begun a nationwide search for the Winnie the Pooh Storyteller of the Year. The Storyteller of the Year user-generated contest invites parents to share the bear's story in a creative way via video and the use of amusing props such as Pooh plush toys, puppets, blankets, or any other Pooh item. To enter, contestants should create a simple, one-minute video that's full of "wonder" or funny, as they read a select Winnie the Pooh story to their child and show their favorite Pooh items. Videos may be submitted online or from any mobile device, from April 22 through May 15.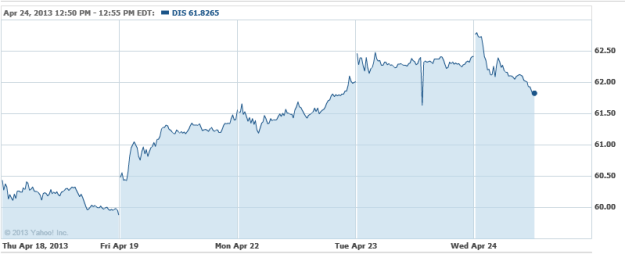 Investing Insights: AT&T Earnings: Here's Why Investors Are So Sullen.