Microsoft Seals Protection For Foxconn and 3 Other Hot Stocks
Microsoft (NASDAQ:MSFT): Microsoft has signed a global patent licensing agreement with Foxconn-parent Hon Hai Precision Industry, which protects Hon Hai customers from patent claims that may surface due to use of Google's (NASDAQ:GOOG) Android and Chrome operating systems. "Foxconn's clients don't need to worry about infringing Microsoft's patents anymore, because Foxconn has signed the agreement for them," said Vincent Shih, chief legal officer of Microsoft Taiwan Corp. Microsoft has taken to pursuing hardware manufacturers for royalties, rather than focus on Google's software patents for income.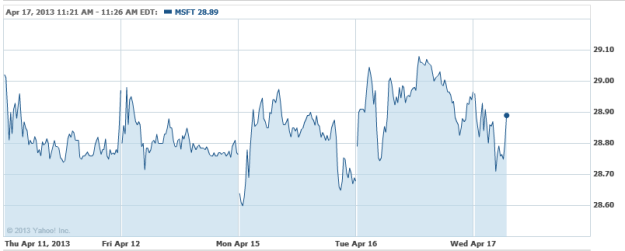 Navistar (NYSE:NAV): Navistar has named Jack Allen as its chief operations officer. Allen has 31 years of experience in commercial trucking, over half of his 55 year life. "Jack is a results-focused leader with a deep understanding of the commercial truck industry and Navistar. He has successfully run nearly every important part of our business at one point during his 31-year career at the company," said Troy Clarke, Navistar president and chief executive officer. Allen joined Navistar in 1981 as a design engineer.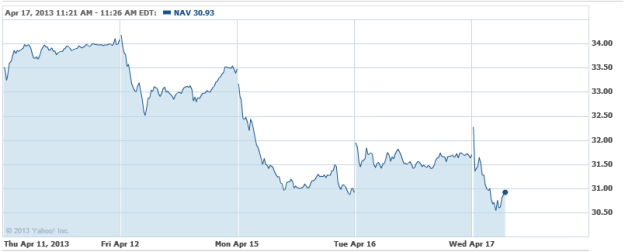 Vringo (AMEX:VRNG): Shares of Vringo are down today, after Google has announced that it had a solution for an AdWords bypass, which would allow it to get around Vringo's patent rights, and subsequently the need to pay Vringo royalties. The two companies are currently in litigation, as Vringo is pursuing hundreds of millions of dollars in damages for Google's use of its search patents. The validity of Google's claims have not yet been tested.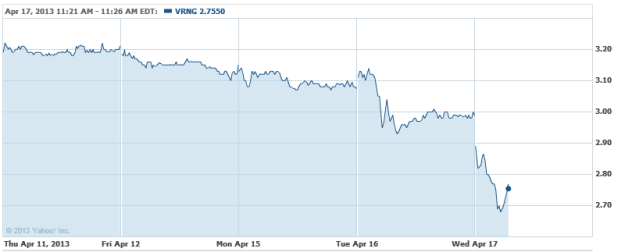 Caterpillar (NYSE:CAT): Jefferies has cut Caterpillar's estimates as well as its price target, from $95 to $75 prior to the company's first quarter results due on April 22. The firm maintained its Hold rating, but cut the earnings per share numbers from $1.40 to $1.35. The firm cited a decrease in miner capital spending plans as reasoning, as well as a forecast of three years of minimal earnings growth.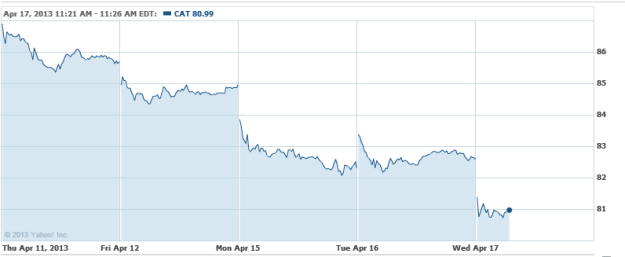 Don't Miss: Will Amazon Unseat Apple's iTunes?