Microsoft Shareholders Want Gates to Resign, Wells Fargo Is Getting Sued: Morning Buzzers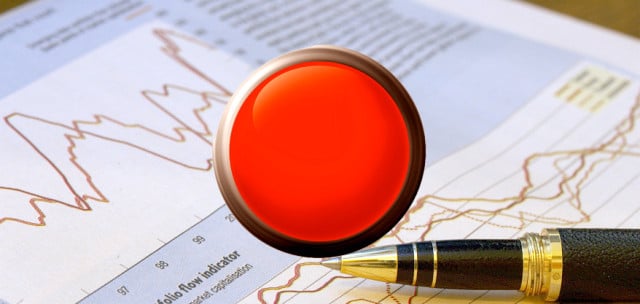 U.S. stock futures fell on the second day of the government shutdown as a private report showed that fewer jobs were added in September than had been forecast. On Tuesday, stocks rose as investors predicted that the economic effects of the shutdown would be minimal, but the longer the shutdown lasts, the bigger the effect it will have on the economy. The day ended with no talks scheduled between Congress and the White House.
Futures at 8:30 a.m.: DJIA: -0.52%, S&P 500: -0.7%, Nasdaq: -0.54%.
Here's your cheat sheet to the stories buzzing this morning.
Microsoft (NASDAQ:MSFT) founder Bill Gates is being called upon to resign as chairman by three of Microsoft's 20 biggest shareholders, according to people familiar with the matter who spoke to Reuters. While CEO Steven Ballmer has been criticized for years for his inability to improve the company's performance, this is the first time shareholders have come out and criticized Gates himself, who remains a highly respected figure in the tech industry, Reuters reports. The three investors believe that Gates's presence will prevent a new CEO from making the substantial changes Microsoft needs.
BlackBerry (NASDAQ:BBRY) said that the cost of its planned restructuring will be around $400 million, a figure four times bigger than BlackBerry's previous estimates, according to documents the company filed with U.S. regulators. BlackBerry plans to lay off 4,500 employees while revamping its smartphone lineup in a desperate attempt to return to profitability. The company posted a loss of $965 million for its fiscal second quarter and expects the losses to continue into next year.
Wells Fargo (NYSE:WFC) is being sued by New York Attorney General Eric Schneiderman, who is accusing the country's biggest home lender of violating the terms of a settlement to prevent homeowners from losing their homes to foreclosure, according to a report from The New York Times. That multibillion dollar settlement between five of America's biggest banks, including Wells Fargo, and 49 state attorneys general was reached last year and stipulates how banks should proceed in regards to foreclosure. Schneiderman alleged that Wells Fargo and Bank of America (NYSE:BAC) were violating the terms of the settlement earlier this year, but Bank of America decided to make changes rather than get hit with a lawsuit.
General Motors (NYSE:GM) CEO Dan Ackerson is testing the possible candidates to replace him by giving them some of the company's most difficult problems to solve, according to a report from The Wall Street Journal. There are four candidates up for the position: North American operations chief Mark Reuss, global product development head Mary Barra, Vice Chairman Stephen Girsky, and CFO Daniel Ammann. Ackerson hasn't said exactly when he's leaving GM, but he is expected to leave by 2015. The Journal pointed out that all the candidates are younger than 55 and so could lead the company for up to a decade, giving GM the kind of stability it hasn't seen since before the financial crisis and its bankruptcy.
Follow Jacqueline on Twitter @Jacqui_WSCS
Don't Miss: Tweet, Tweet: Icahn and Cook Meet for Apple Buybacks.