Microsoft Shortens CEO Short List, Twitter to Price IPO Today: Morning Buzzers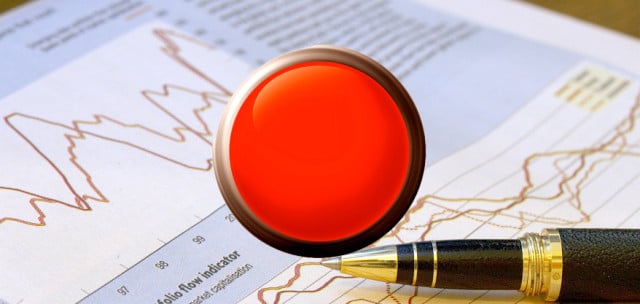 U.S. stock futures rose on Wednesday morning, signaling that the market will bounce back from Tuesday's losses. Investors are continuing to wait for data on the GDP that's due tomorrow and payrolls due on Friday to help get a better picture of the health of the economy. The Federal Reserve has said it won't begin cutting stimulus until there's more evidence that the economy has strengthened, and investors are watching closely for that evidence. Investors are also continuing to weigh third-quarter earnings reports. According to data compiled by Bloomberg, 75 percent of companies in the S&P 500 that have reported earnings so far have beaten analyst expectations.
Futures at 8:30 a.m.: DJIA: +0.35% S&P 500: +0.44% NASDAQ: +0.33%
Here's your cheat sheet to what's buzzing this morning:
Toyota Motors (NYSE:TM), the world's largest automaker, reported that profit rose 70 percent during the quarter to $4.4 billion, causing Toyota to raise its full-year outlook. Toyota has been refraining from heavy spending and has benefited from the weak yen while its Japanese rivals are dealing with high expansion costs. Toyota raised its full-year net profit forecast to $16.95 billion for the fiscal year ending in March 2014, a figure that's close to Toyota's record yearly profit set six years ago. Toyota sold more vehicles than any other automaker in the world during the first nine months of the year.
Tesla Motors (NASDAQ:TSLA) reported earnings after the closing bell yesterday that beat expectations, with the electric car maker's losses falling from $111 million to $38 million and revenue increasing from $50 million to $431 million year-over-year. But Tesla's guidance didn't impress investors and shares are down almost 11 percent in pre-market. According to the New York Times, Tesla predicted that fourth quarter numbers would be about the same as this quarter as the company invests in infrastructure and and research and development. CEO Elon Musk called the company "production-constrained, not demand-constrained" during the earnings call.
Microsoft (NASDAQ:MSFT) is narrowing down its list of possible candidates for CEO. The list is down to five possible candidates; former Nokia (NYSE:NOK) CEO Stephen Elop, Ford (NYSE:F) CEO Alan Mulally, former Skype CEO Tony Bates, and enterprise/cloud software chief Satya Nadella. The sources who spoke to Reuters didn't name the fifth person still in the running. Sources said Microsoft's search could take a few more months despite the shortened list. Current Microsoft CEO Steven Ballmer is set to retire by August.
Twitter (NYSE:TWTR) will price its highly anticipated IPO today and start trading on the NYSE tomorrow. At the beginning of the week, Twitter raised its share price to $23 to $25 on increased demand, showing that the company is feeling confident after its roadshow. That change increased Twitter's market value to between $12.5 and $13.9 billion. Twitter has chosen not to sell more than the planned 70 million shares despite high demand in order to avoid a mistake made by rival social network Facebook (NASDAQ:FB) during its IPO, according to the New York Times.
Follow Jacqueline on Twitter @Jacqui_WSCS
Don't Miss: Will Sony's PS4 or Microsoft's Xbox One Win the Holiday Sales Game?