Microsoft To Debut Surface Pro and 3 Dow Movers To Follow Today
Intel Corporation (NASDAQ:INTC): Current price $28.55
Three sources told VentureBeat that Intel is in negotiations to acquire Omek Interactive, an Israeli gesture recognition and tracking tech firm.  Samsung and Qualcomm (NASDAQ:QCOM) are also said to be considering a bid for the company, but one source says that a bidding war is not likely to develop.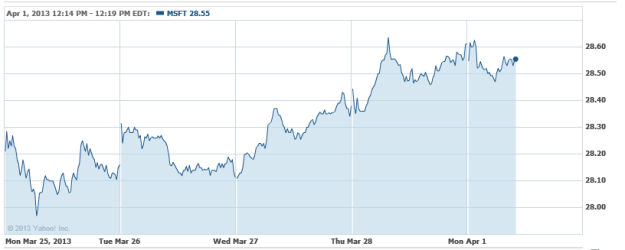 JPMorgan Chase & Co. (NYSE:JPM): Current price $47.79
Big banks involved in setting Libor won a partial victory as a New York judge dismissed a large portion of claims from investors, among which included local governments and community banks, who said they were impacted by the manipulation of the rate, according to Financial Times, which also noted that the victory was not total, as the judge decided that some claims against the banks can go forward.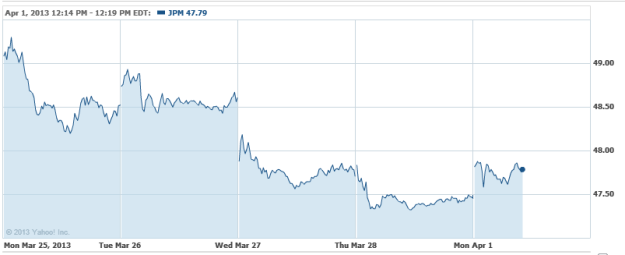 Microsoft Corporation (NASDAQ:MSFT): Current price $28.55
Microsoft will debut the 10.6-inch Windows 8 Surface Pro for the market in China on Tuesday for $1,045, says DigiTimes. Taiwan manufacturers say that the actual volume for the Surface RT and Surface Pro shipments is estimated at roughly 1 million units, all told.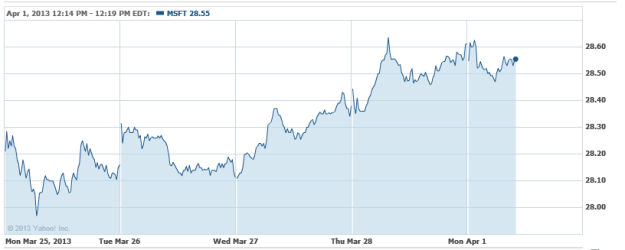 Pfizer (NYSE:PFE): Current price $
Pfizer, Procter & Gamble (NYSE:PG), and Arm & Hammer owner Church & Dwight Co. (NYSE:CHD) all bought manufacturers of dietary supplements in 2012, and more such deals are expected, as companies gamble that baby boomers and soaring health-care costs will drive demand for products, according to The Wall Street Journal.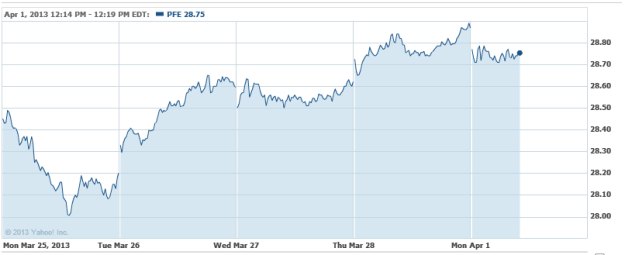 Don't Miss: Can Google and Microsoft Really Be Competitive in the PC Industry?