Microsoft Unwraps Surface 2 With Details and 2 More Heavily Traded Stocks to Follow
Microsoft Corp. (NASDAQ:MSFT): Current price $32.51
Microsoft has introduced the long-awaited successor to its first series of tablets, Surface 2, which comes after last year's Surface RT. The product will retail for $449 and ship on October 22 equipped with a special 8.1 version of Windows RT. The new tablet features a full-HD display and a CPU whose speed has been notably raised. The company has heavily promoted the device's upgrades, among which include a lighter and thinner form factor. Vice President Panos Panay, chief of the Surface project, remarked that there is nothing that will slow down Surface 2.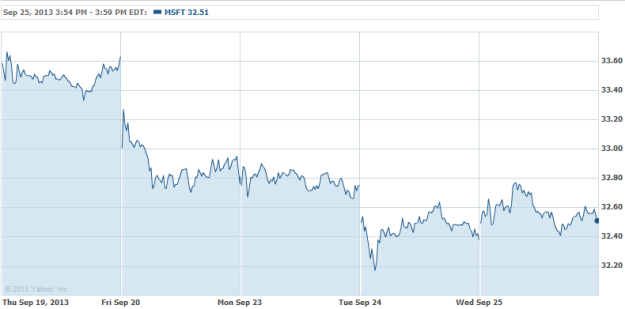 Groupon Inc. (NASDAQ:GRPN): Current price $11.70
United States District Judge Charles Norgle was not persuaded by Groupon to dismiss a lawsuit filed in April 2012 by an individual investor, Michael Carter Cohn. Norgle's decision confirmed that Groupon must face the lawsuit filed against it. The lawsuit claims that Groupon misled investors by supplying improper information regarding the financial prospects and internal control matters of the firm. It was alleged that Groupon conducted securities fraud and manipulated the accounts, employing illegal refund accounting policies, which helped it to inflate its revenues in the prospectus issued for the IPO, and provided to the Securities and Exchange Commission.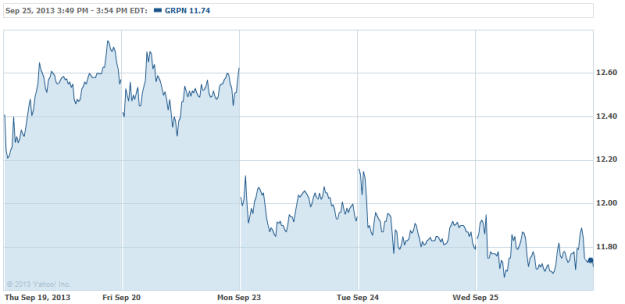 Regions Bank Corp. (NYSE:RF): Current price $9.25
Regions Bank commemorates Hispanic Heritage Month (September 15 to October 15) with a special concentration on providing more financial information and advice to consumers. The bank is offering a financial education webinar series Our Hispanic Wealth, featuring Julie Stav, a New York Times best-selling author and host of Tu Dinero con Julie Stav on Univision's national radio network, and available to all consumers (in Spanish and English) via the Regions YouTube Channel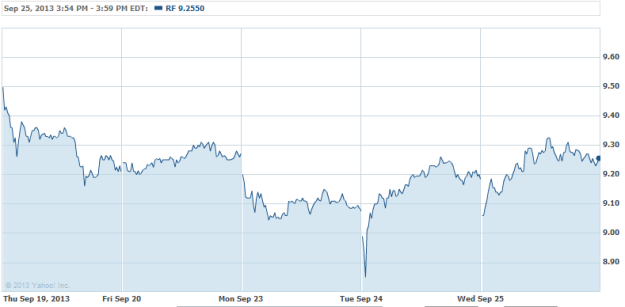 Don't Miss: Wednesday's Midday Movers: 3 Stories Driving Markets