Microsoft Ups Dividend, Total is Betting on Russia, and 3 More Hot Stocks
Microsoft Corp. (NASDAQ:MSFT): Microsoft has declared a 28 cent per share dividend, up 22 percent over its last dividend offering. Additionally, the company has announced a new $40 billion stock buyback, representing a repurchase of 14 percent of its outstanding shares at current levels. The new program replaces another $40 billion program that is set to expire on September 30.

Total S.A. (NYSE:TOT):  A local report suggests that Total is hoping Russia will be its top oil and gas producing market by the end of this decade and help justify some of the shale gas plans that it has for the country. The French company would seek Russian partners before making any moves on Russia's tremendous shale oil reserves. Total is already in partnerships with local companies Gazprom and Lukoil.

Lululemon Athletica (NASDAQ:LULU): Analysts believe Lululemon's direct to consumer approach will be the make-or-break point for the coming holiday season, as the channel delivered 39 percent growth for the company during the second quarter. Seeking Alpha points out that the latest sales forecasts favor companies with with strong brands and vibrant e-commerce platforms; Lululemon checks both boxes.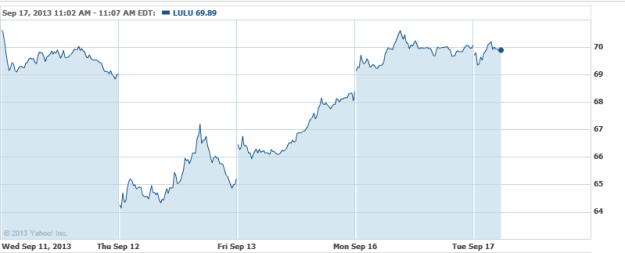 Barrick Gold Corp. (NYSE:ABX): Some large investors in Barrick Gold have been putting pressure on CEO Peter Munk to say when he will be stepping down. Munk, who is 85, has given no indication that he will retire anytime soon, potentially setting the stage for rising tensions between management and Barrick's shareholders.

Koninklijke Philips NV (NYSE:PHG): Philips has upped its 2016 Ebitda estimates to 11-12 percent from a previous goal of 10-12 percent, and the company is aiming for cumulative comparable sales growth of 4-6 percent per year. The company also intends to buy back 1.5 billion euros (about $2 billion) worth of stock over the next two to three years.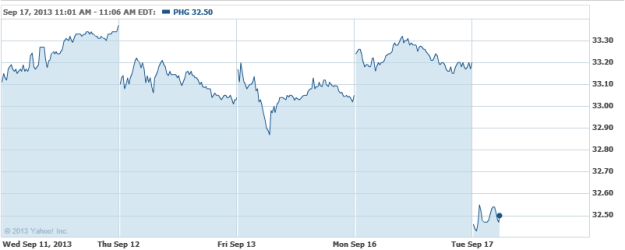 Don't Miss: Is This the Date for Apple's Next Big Event?