Microsoft Xbox 360 Stays On Top and 2 More Dow Movers to Watch
Microsoft Corporation (NASDAQ:MSFT): Current price $34.31
Microsoft has reported that domestic retailers sold 130,000 Xbox 360 game consoles in April, allowing the company to retain the top-selling spot for the 28th consecutive month. Expenditures in April on all Xbox products, including the console, Kinect motion-sensing peripheral and software, came to $208 million, according to a Microsoft e-mail that cited NPD Group data. One year ago in the same month, 236,000 consoles were sold.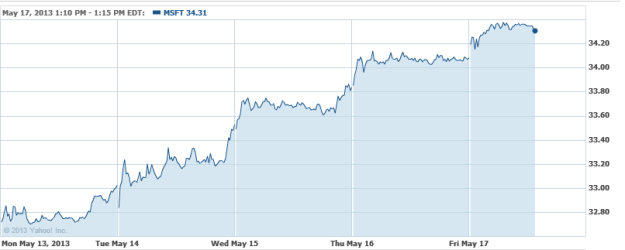 Cisco Systems (NASDAQ:CSCO): Current price $23.90
The Israeli chipmaker EZchip Semiconductor Ltd. is surpassing its peers by the most since February, after Cisco Systems, which contributed 43 percent of sales in 2012, said that demand for products using its technology is climbing. EZchip shares rallied by 3.6 percent to $26.78 in New York, to trade 1.6 percent over the Nasdaq Computer Index, marking the largest price premium since Feb. 21, according to data compiled by Bloomberg.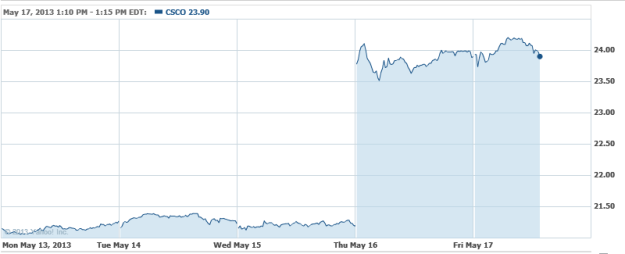 UnitedHealth Group Incorporated (NYSE:UNH): Current price $63.07
The UnitedHealthcare Children's Foundation requests grant applications from families who require financial assistance to help pay for their children's health care treatments, services or equipment that are not covered, or not fully covered, by their commercial health insurance plans. Families who qualify may receive as much as $5,000 per grant to help pay for medical services and equipment like counseling services, prescriptions, physical, occupational and speech therapy, surgeries, wheelchairs, orthotics, eyeglasses, and hearing aids.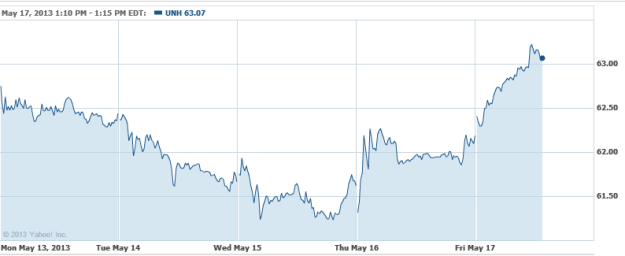 Don't Miss: Will Dell's Results Further Founder's Takeover Agenda?