Microsoft, Zynga, and Amazon Jump on Earnings Reports: Morning Buzzers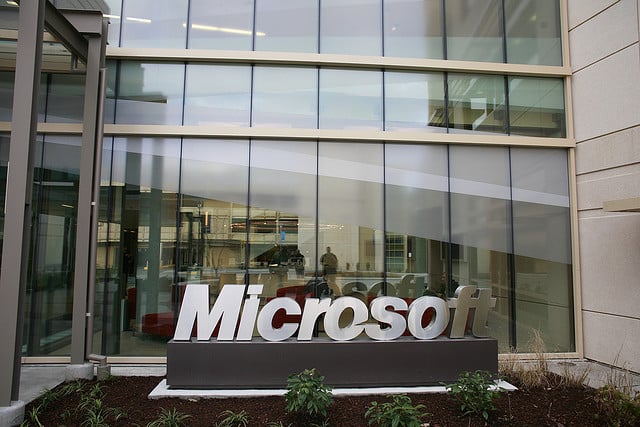 With one day to go before the weekend, U.S. stock futures showed mixed results this morning as a steady stream of good data from the world's economies keeps flowing in. Of particular note in today's markets were three earnings reports that surprised investors in a good way, sending several big names soaring in after-hours trading.
Futures: DJIA: -0.09% S&P 500: -0.07% NASDAQ: +0.18%
Here's your cheat sheet to what's buzzing this morning:
Microsoft (NASDAQ:MSFT): Microsoft reported that earnings in the third quarter rose 17 percent from the year ago period, wildly beating out analyst expectations and causing a flurry of after-hours trading in the company's shares. Steve Ballmer, the CEO of Microsoft, said that he is happy that there is a lot of consumer excitement over products such as the Xbox 1 and Surface 2, which could help boost the company's sales looking ahead to the holiday season. The company's stock has risen about 6 percent before the opening bell.
Zynga (NASDAQ:ZNGA): The biggest mover in the after-hours period was Zynga, which saw a jump of nearly 15 percent in its share price after earnings showed that the company had managed to trim losses in the third quarter to just under $70,000, significantly beating most expectations. The company also announced that Clive Downie would become its new COO. Shares have since tempered off and now stand to have posted gains before the opening bell of just over 10 percent.
Amazon.com (NASDAQ:AMZN): Shares of Amazon soared as the company's earnings report declared an earnings per share value in line with estimates, but revenues that beat out expectations. Particularly exciting was the company's guidance for the fourth quarter, which includes the all-important holiday season, where the company is forecasting revenues of between $-500 and $500 million and sales of between 10 and 25 percent greater than last year. The company's shares are currently trading at up over 8 percent on the news.
Boeing (NYSE:BA): Boeing has received orders for 200 of its 737 Max aircraft from Chinese sources, a deal worth more than $20 billion for the company. As is standard procedure in China, the deal must be reviewed and approved by the government before the customers are named. Current speculation posits that the most likely customers are the country's state airline, an aviation holdings company, or a leasing firm associated with a Chinese bank. Analysts have forecasted that Chinese markets could become the world's largest source of demand for aircraft within 20 years.
Procter & Gamble (NYSE:PG): Procter & Gamble reported earnings before the opening bell today, posting earnings per share of $1.05 and $21.21 billion in revenue, which are relatively in line with expectations. Jon Moeller, the company's CFO, was optimistic about the data, saying that he expects full-year adjusted earnings to rise to 7 percent growth in the second half of the year. The markets took in the news with a lukewarm attitude, with the shares trading down slightly after digesting the report. Not surprising, considering that the stock is already trading near all time highs.
Don't Miss: Earnings Spread Good Cheer.