Microsoft's Bid For Wearable Tech and 2 Other Hot Stocks
Freeport McMoRan (NYSE:FCX): Citigroup has downgraded shares of Freeport from Neutral to sell, after analysts cut estimates for copper prices by 13 percent. The bank also noted that Freeport McMoRan will likely have a slowed to minimal cashflow over the next two years. Mining stocks are lower across the board, resulting China's slowing GDP growth and commodity selloff.

Microsoft (NASDAQ:MSFT): The Wall Street Journal has heard from sources the Washington-based software giant is planning on getting into the wearable tech game, joining titans like Samsung (SSNLF.PK) and Apple (NASDAQ:AAPL). Reportedly, Microsoft is also planning a form of smartwatch device, though the company declined to comment on the matter. Gartner Research alleges that the wearable tech industry could be valued at $10 billion by 2016, and apparently Microsoft is not going to fall behind again like it did with its mobile platform.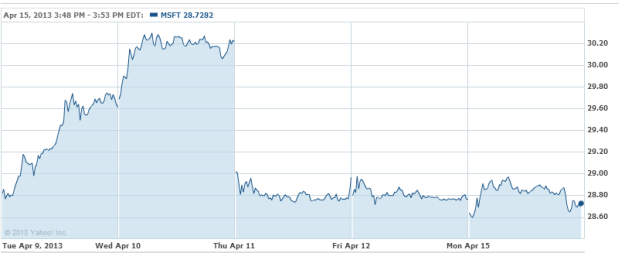 J.C. Penney (NYSE:JCP): The nation's third largest retailer has announced on Monday that the company plans to strengthen its financial flexibility, and to explore added capital raising alternatives. The company has drawn $850 million from its $1.85 billion committed revolving credit facility, to fund current capital needs, which is still struggling to execute its turnaround after the botched efforts of former CEO Ron Johnson left the company adrift. "As we near completion of the home department transformation in over 500 stores, we have been undertaking and will continue to experience a significant inventory build and increase in capital expenditures." Said Ken Hannah, J.C. Penney's Chief Financial Officer. He continued, "The draw under our revolver today provides more than our current funding needs to ensure our continued liquidity. Moreover, we will continue to explore additional capital raising alternatives with the assistance of our financial advisors."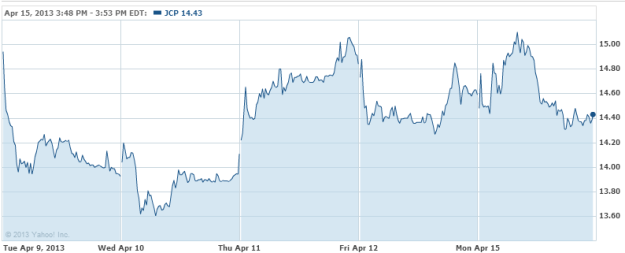 Investing Insights: Is Microsoft Undervalued?