Microsoft's Bing Offers Service Is Testing This New Feature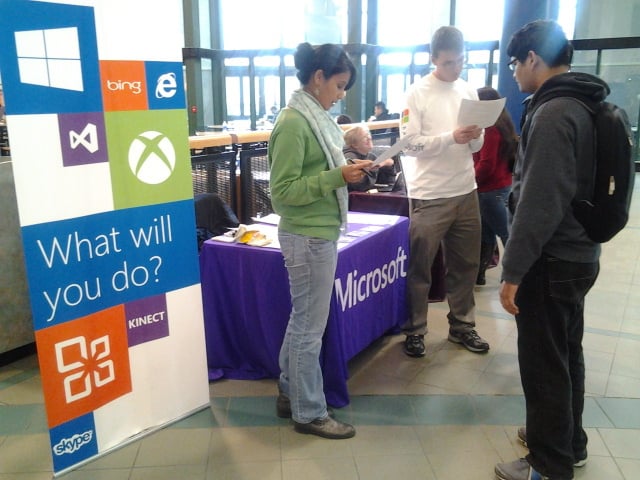 For Microsoft (NASDAQ:MSFT), it's been all quiet on the daily deals front ever since April when it re-launched its aggregator service, Bing Offers. However, Tech Crunch reports that the company is now working to reverse that trend by partnering with a number of high-profile companies in order to launch a new feature that will make its service even more appealing.
Microsoft announced Monday at the Money 2020 event in Las Vegas that it is joining Bank of America (NYSE:BAC), Discover (NYSE:DFS), Deem, Facebook (NASDAQ:FB), First Data, Linkable Networks, LivingSocial, Mastercard (NYSE:MA), and others to launch The CardLinx Assocation, a group of companies committed to promoting card-linked offers. Though not all Bing Offers customers will immediately benefit from the decision, many will as Microsoft is now testing a program in Seattle that allows its users to redeem offers instantly by simply swiping their credit cards.
According to Tech Crunch, the test site is currently limited to Seattle, but is expected to expand to other U.S. cities "soon" as long as the new feature garners positive results. As of now, Bing Deals customers have to print coupons or show QR codes on their phones to redeem offers. However, the new program in Seattle allows users to simply sign up for the service, buy coupons, and then use their credit or debit cards at participating businesses in order to redeem their discounts.
Though daily deals aggregators have long required customers to print coupons or show QR codes, Microsoft has found that the process is proving detrimental to its business as many users complain about the expiration date of pre-purchased coupons or simply aren't willing to go through the hassle of printing them. The company is now thus hoping that improving users' ability to receive the discount directly will help boost the appeal of the business, and that is where the new program comes in.
According to Tech Crunch, Bing Offers currently operates in 14,000 cities and towns in the U.S. It also aggregrates about 200,000 offers from Groupon (NASDAQ:GRPN), LivingSocial, Restaurant.com, and a number of niche deals sites, which would lead many to believe the service is a profitable one. However, Microsoft has still witnessed the demand of its daily deals business die off, and it hopes this new feature in its testing stages will eventually help it revive success.
In addition to Microsoft, the other companies in The CardLinx Assocation have committed to the card-linked cause because they aim to "reduce consumer and merchant friction for payment-enabled offers and ads." The new alliance serves each company differently, but each have cited ways that the technology helps boost its business.
Don't Miss: Microsoft CEO Steve Ballmer Takes a Hit to His Wallet.