Microsoft's Smoother Surface, Wal-Mart's Hiring Binge, and 3 More Hot Stocks
Microsoft Corp. (NASDAQ:MSFT): Microsoft has released its updated Surface 2, its new RT tablet. The refreshed unit offers a better display than the Surface RT (1080p, versus 1366×768), a revamped kickstand, improved battery life (Microsoft promises a 25 percent improvement), and an Nvidia Tegra 4 CPU, up from the RT's Tegra 3. The Surface 2 will start at $449, the Pro 2 will start at $899. Microsoft also announced today there are now 100K apps in the Windows Store, up from 10K a year ago. The Windows Store covers both Window 8 and RT apps.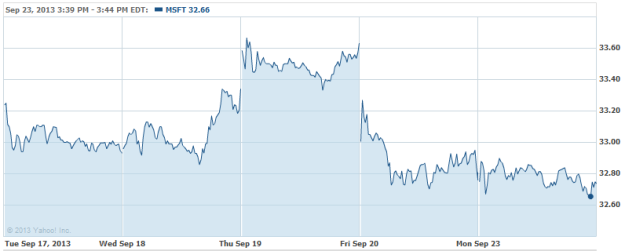 Wal-Mart (NYSE:WMT): Wal-Mart is planning to hire a legion of  55,000 seasonal workers for the holiday season rush, and additionally, the company says it will transition 35,000 temporary employees to part-time and 35,000 from part-time to full-time.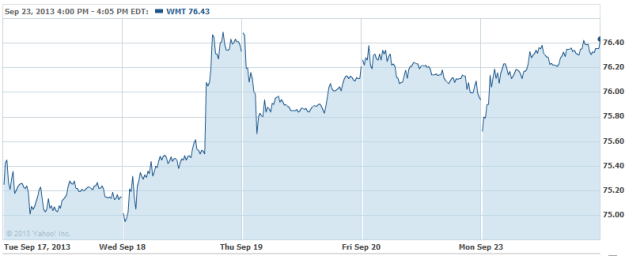 Time Warner Inc. (NYSE:TWX): Time Warner's HBO has won the most primetime Emmy Awards this year, taking home an additional 27 trophies to add to its collection, including awards for Veep, The Newsroom, and Boardwalk Empire. Time Warner also racked up a trophy for the Liberace movie, Behind the Candelabra.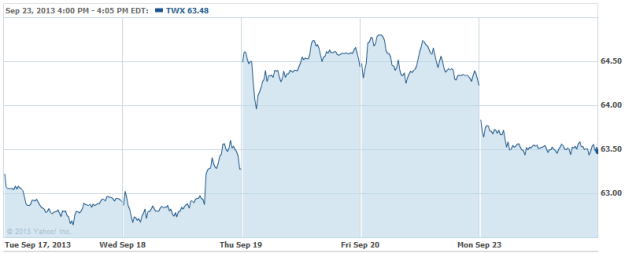 Campbell's Soup (AMEX:CBPI): Food analysts believe that Campbell's alliance with Green Mountain Coffee Roasters (NASDAQ:GMCR) may be more beneficial to the soup maker, since single-serve soup packs for Keurig machines "aren't seen as a difference-maker for Green Mountain, and Campbell Soup could see a jolt of buzz for a category that is struggling," Seeking Alpha reports.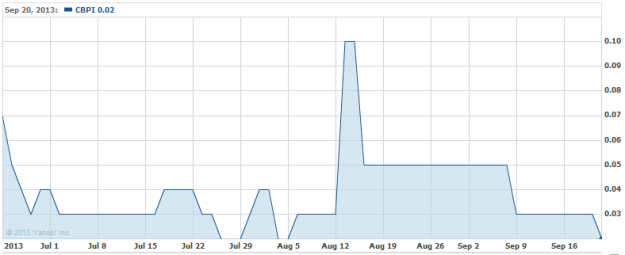 Zillow Inc. (NASDAQ:Z): Zillow shares are continuing to fall, down another 3 percent or so, in the wake of last week's report that criticized Zillow's sales and marketing spend and insider selling, among other things. The shares are now down around 9 percent since the report was released.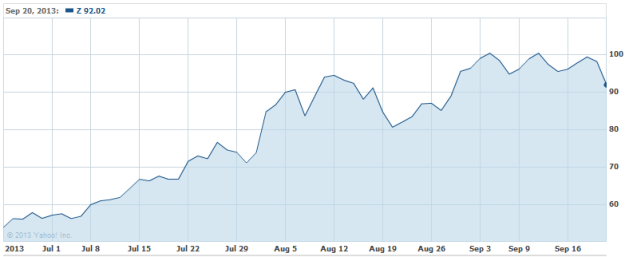 Don't Miss: What Does the Broad Unemployment Rate Really Tell Us?