Microsoft's Windows 8 Is Not Winning Over Investors and 4 Other Hot Stocks
Redmond, Washington-based Microsoft (NASDAQ:MSFT) was unable to escape the recent hike in downgrades, as Bank of America put the company's shares at Neutral, from Buy. The bank said that the "lack of momentum" behind Windows 8 was the driving reason behind the downgrade. Analyst Kash Ragan says the bank's ability to make an objective assessment of the new OS was "impaired" by the shortage of touch devices running the system and caused BofA to remain optimistic on the shares for too long post product launch. The price target was lowered from $35 to $33.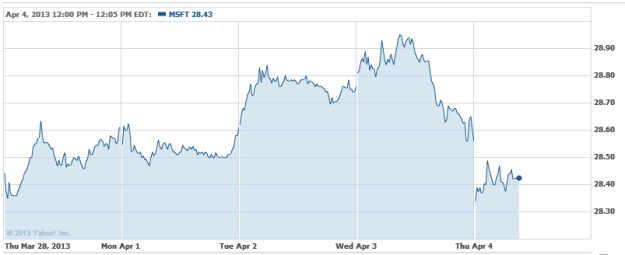 The Los Angeles Times is reporting that Netflix (NASDAQ:NFLX) will be releasing new episodes of Arrested Development, exclusively on the movie-streaming service. The show is a cult hit, and a crucial block in Netflix's original content lineup. "Arrested Development is now widely viewed as one of the top TV comedies of all time, and [creator] Mitch Hurwitz is bringing it to Netflix in a brand-new way, crafted for the on-demand generation that has come to discover the show in the years since it last appeared on TV," said Ted Sarandos, chief content officer for Netflix. "The highly anticipated return of this show is sure to make history all over again."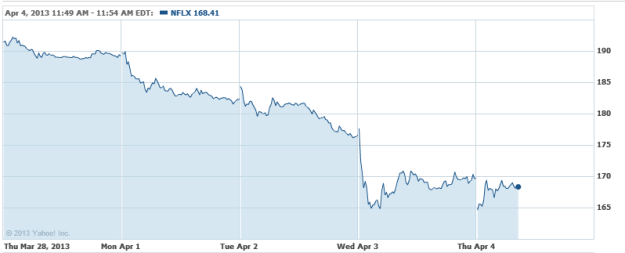 Lululemon Athletica (NASDAQ:LULU) has announced that it has a grasp on its production issues that resulted in a particular line of its yoga pants being see-through on the backside. New quality control measures are in place, to ensure that further transparency issues do not take place. First quarter and full year 2013 guidance remain unchanged. However, it seems that the issue did not go without casualty, the announcement came a day after the company said that chief product officer Sheree Waterson will be stepping down in mid-April.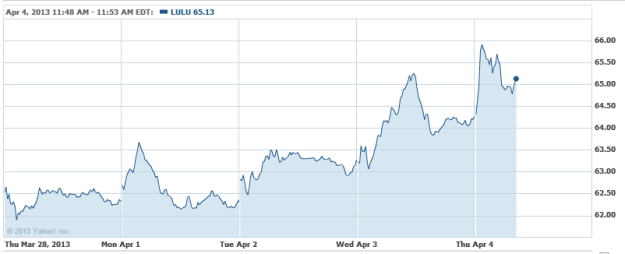 Entertainment/transportation/tourism company Carnival Cruise Lines (NYSE:CCL) cannot seem to catch a break. Shares slid about 2 percent following the break away of the ship Triumph from its moorings in Alabama, where it was in for repairs from its sewage-filled adventure in Mexico when an engine fire rendered the ship helpless. Hurricane-force winds tore the ship loose, and in turn, it traipsed downriver before finally coming to rest, after plowing into a cargo ship.

Rio Tinto (NYSE:RIO) is putting a gold and copper mine in Australia up on the market, and has hired Macquarie Group to manage the sale. The mine is expected to be worth $405 million by estimates made at the end of 2012, but the company would likely add a premium to that number, as enough resources remain in the ground for mining to continue for another decade. The mine, located in central New South Wales, produced 53,800 metric tons of copper and 72,000 troy ounces of gold in 2012.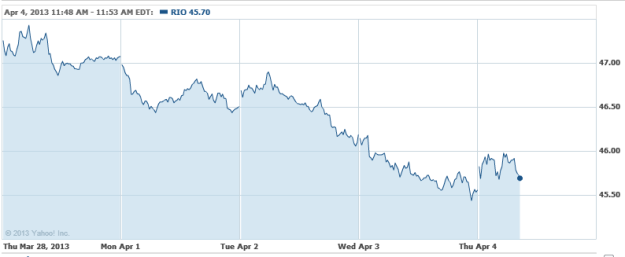 Don't Miss: This Apple Bull Says It's Do-or-Die Time for Bigger iPhone.