Donald Trump's Right-Hand Man: Key Facts That Redefine Mike Pence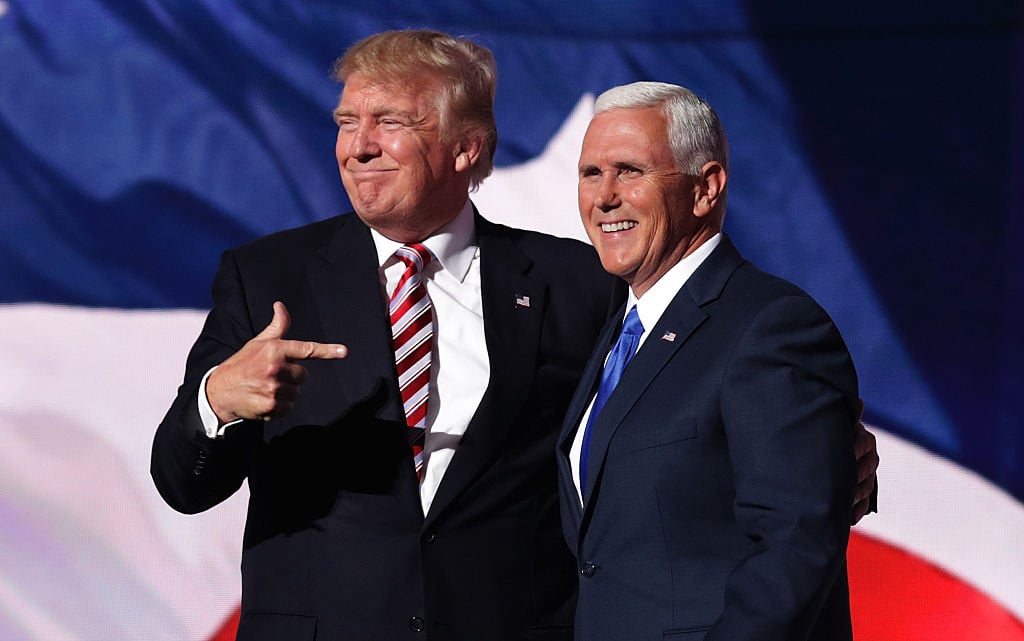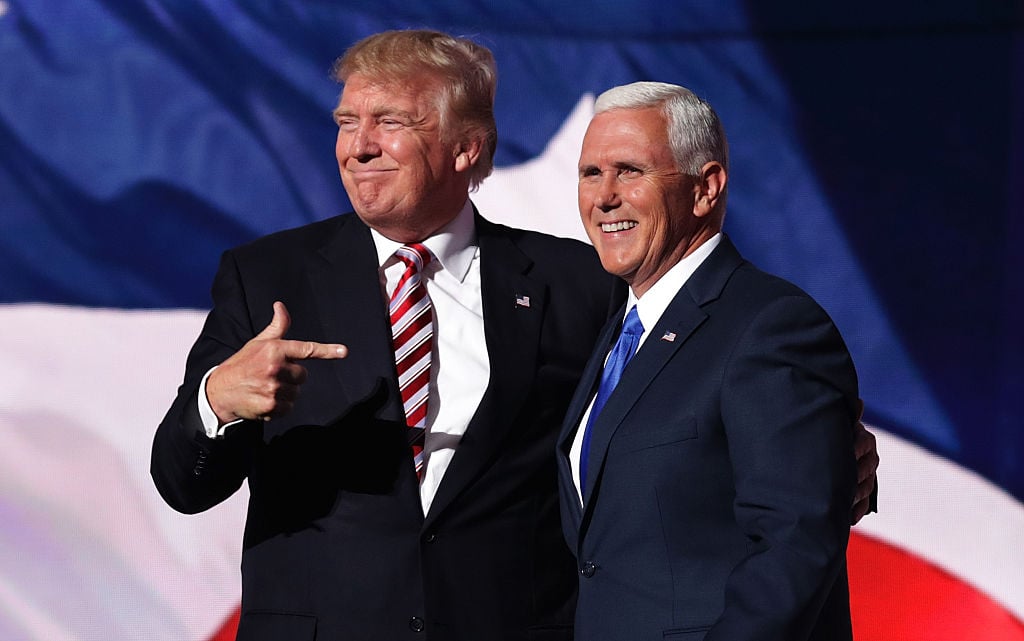 Vice President Mike Pence helps keep the country running. However, not a whole lot is known about him. Who are his children? What was his political career like until now? What are his major beliefs? Well, wonder no more. The Cheat Sheet is here to solve some of the mystery for you. We did some digging and found a few interesting facts about Pence and his family. Here are 15 facts that redefine America's vice president.
1. He doesn't eat alone with women
The vice president is serious about staying committed to his wife of 32 years, Karen Pence. He follows a strict set of rules when it comes to how he chooses to conduct himself in her absence. It is reported that Pence doesn't eat alone with women or attend parties where alcoholic beverages are served if his wife is not present. Pence must be too smooth with the ladies, so he's keeping himself under wraps. Considering all the high-profile divorces taking place, this little tidbit is kind of refreshing.
Next: Let's get ready to rumble.
2. He gave a kid the smackdown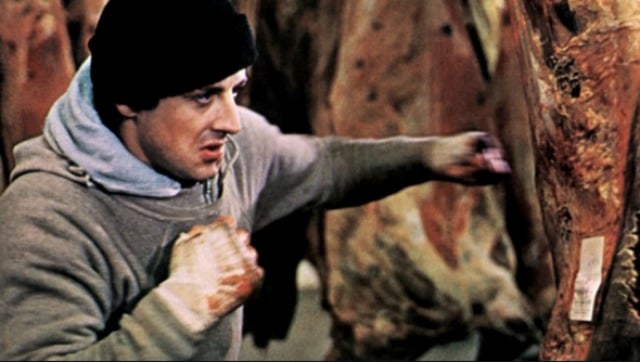 Pence ticked off the wrong kid at a White House event earlier in 2017. The vice president was hosting military families at the White House as part of National Military Spouse Appreciation Day, but he unfortunately became a bad host in a few short seconds. Pence accidentally hit a boy in the face during an animated speech. The boy relentlessly tried to get his attention, so he could get an apology. Pence eventually did apologize for "bopping him."
Next: Sorry, not sorry
3. He tried not to upset the LGBT community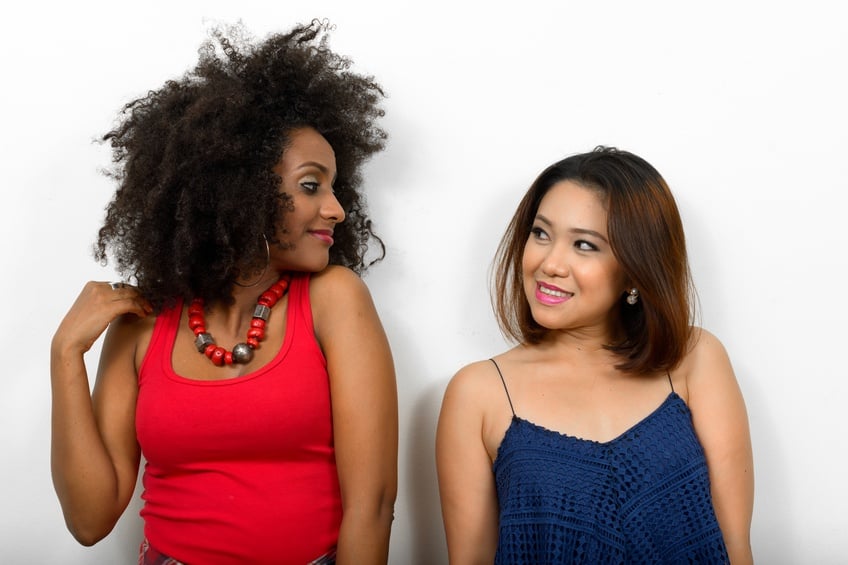 While governor of Indiana, Pence received quite a bit of criticism when he signed the Religious Freedom Restoration Act into law. Some critics were concerned the law would give businesses freedom to discriminate against the LGBT community by giving them the right to deny certain people service based on religious views. However, Pence later revised the bill, so it would not discriminate against the LGBT community. This move then angered some evangelical Christians.
Next: Trump? Who's that?
4. He became a Trump supporter about 2 minutes ago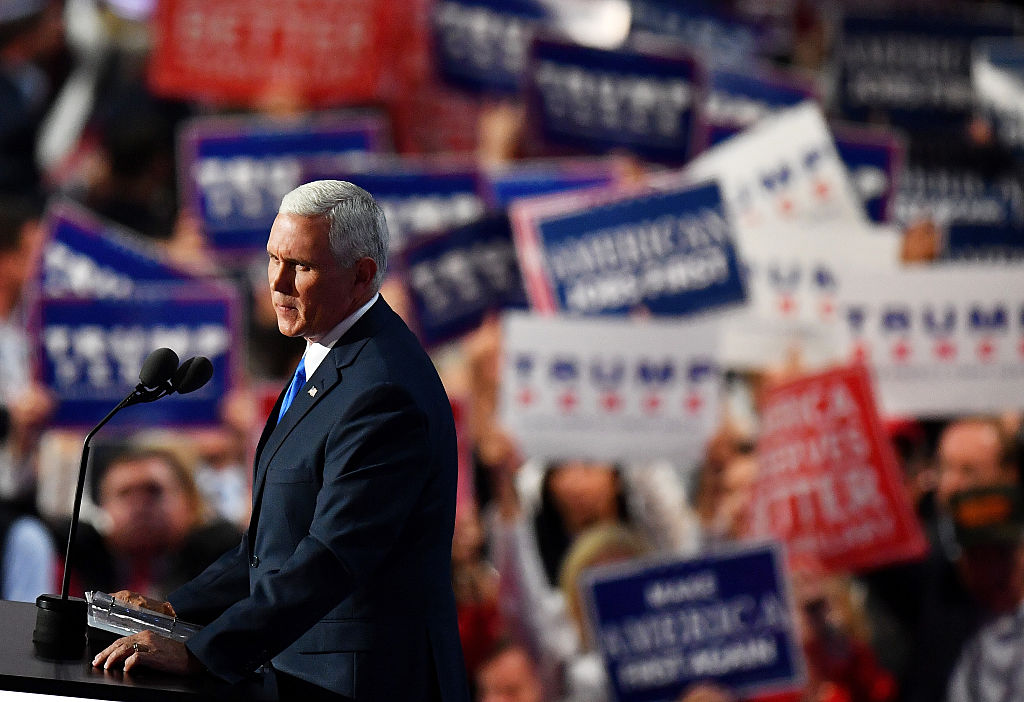 Surprisingly (or maybe not so surprisingly, depending on who you ask), Pence wasn't always so willing to be Trump's right-hand man. Pence originally endorsed Texas Sen. Ted Cruz for the GOP nomination. However, Pence was quick to keep the door open for a possible alliance with Trump. During an interview, he also praised Trump for calling out air conditioning manufacturer Carrier for its decision to shut down facilities in Indianapolis and move 2,100 jobs to Mexico.
Next: Budgeting isn't his thing.
5. He's not so great when it comes to budgeting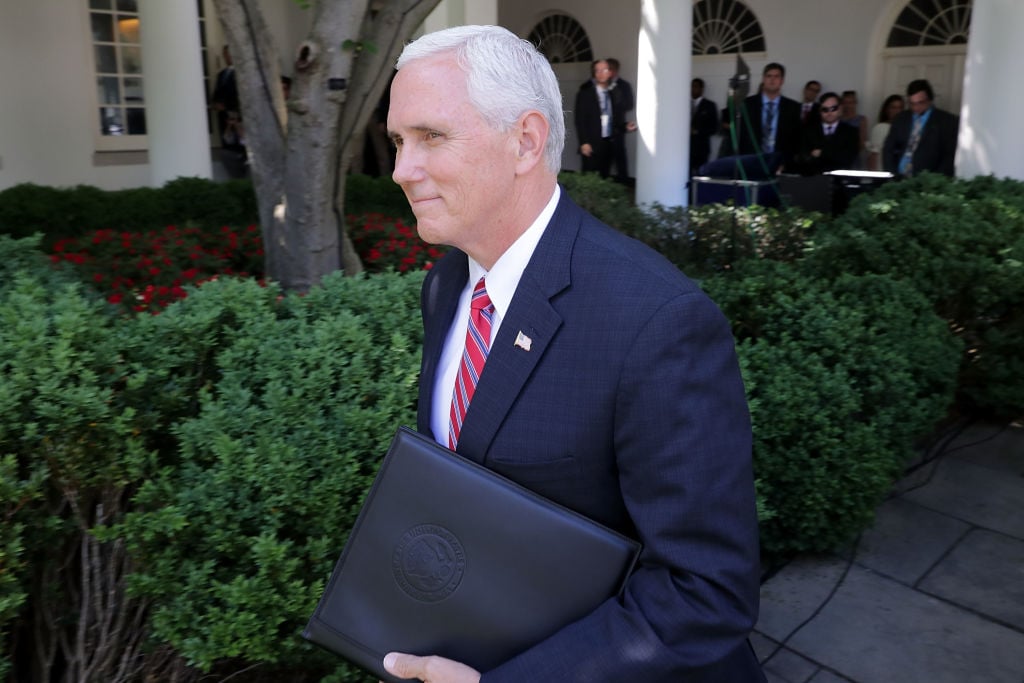 When times get tough, it's tempting to raid any account with cash, so you can get back on your feet quickly. It seems like Pence found himself in this situation during his 1990 campaign. However, instead of raiding personal accounts, it is reported he used campaign money instead. There are reports he used more than $12,000 from his 1990 campaign to finance personal expenses, such as his wife's $222 monthly car payments, a $992 monthly mortgage, and golf.
Next: Politics isn't for everyone.
6. He didn't always win at politics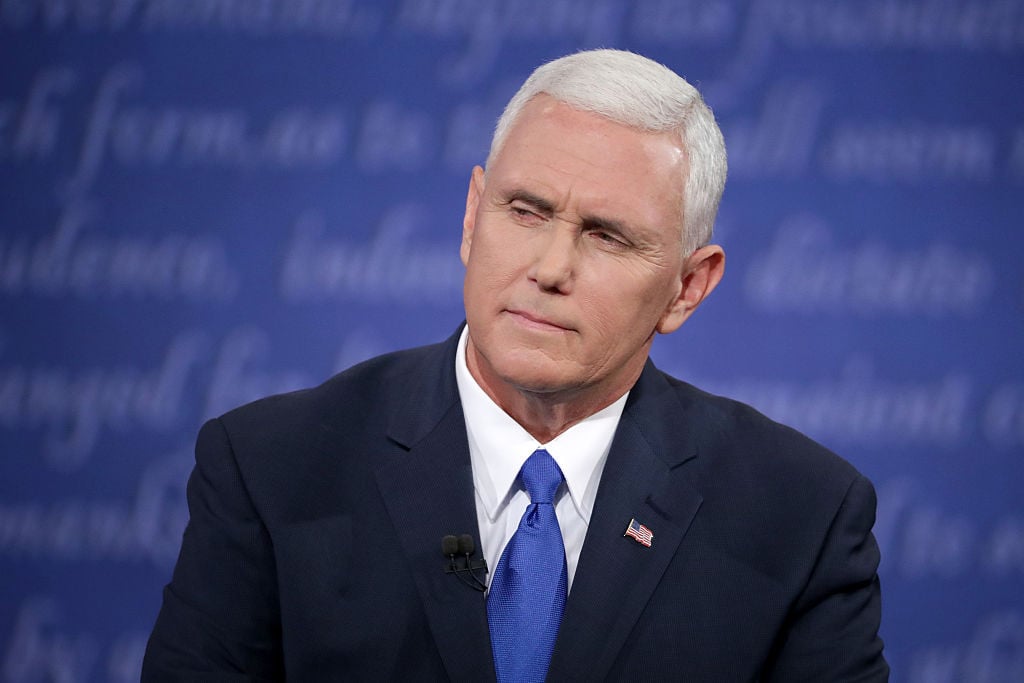 Pence graduated with a bachelor's degree in history from Hanover College in 1981. He then made Indianapolis his home in 1983, so he could attend the Indiana University McKinney School of Law, where he later received his J.D. three years later. After graduation, he set his sights on a career in politics. However, he didn't do so well in his first two congressional campaigns in 1988 and 1990. Eventually, he won his first race and took office in 2001.
Next: The cat's meow
7. He has a thing for cats (and dogs and rabbits)
Pence had two cats named Oreo and Pickle. After 13-year-old Oreo died, the Pence family decided to heal the pain by replacing their furry friend with two more additions. Pence's daughter and wife surprised him with a puppy, which they later named Harley, and a kitten named Hazel. They also have a rabbit named Marlon Bundo. The rabbit — better known as BOTUS — is quite the social media sensation. He's so popular with the humans that he has his own Instagram account.
Next: He likes to chat.
8. He used to be a radio talk show host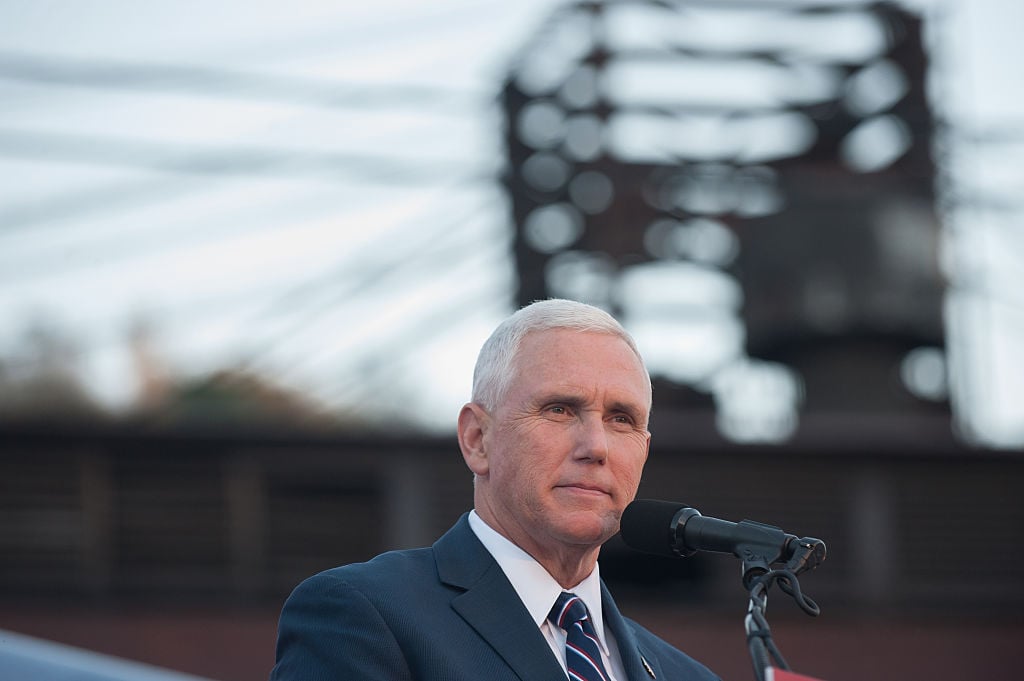 Pence has a gift for gab. He used to host a conservative radio talk show called "The Mike Pence Show." Pence is said to have referred to himself as "Rush Limbaugh on decaf." The radio show was syndicated from 1994 to 1999. A year later, Pence decided his face was a little too pretty to remain hidden behind a radio booth. In 1995, he also became a television morning show host. Alas, all good things must come to an end. Both shows wrapped up for good in 1999.
Next: He once wanted to be part of the media.
9. He considered going into the news business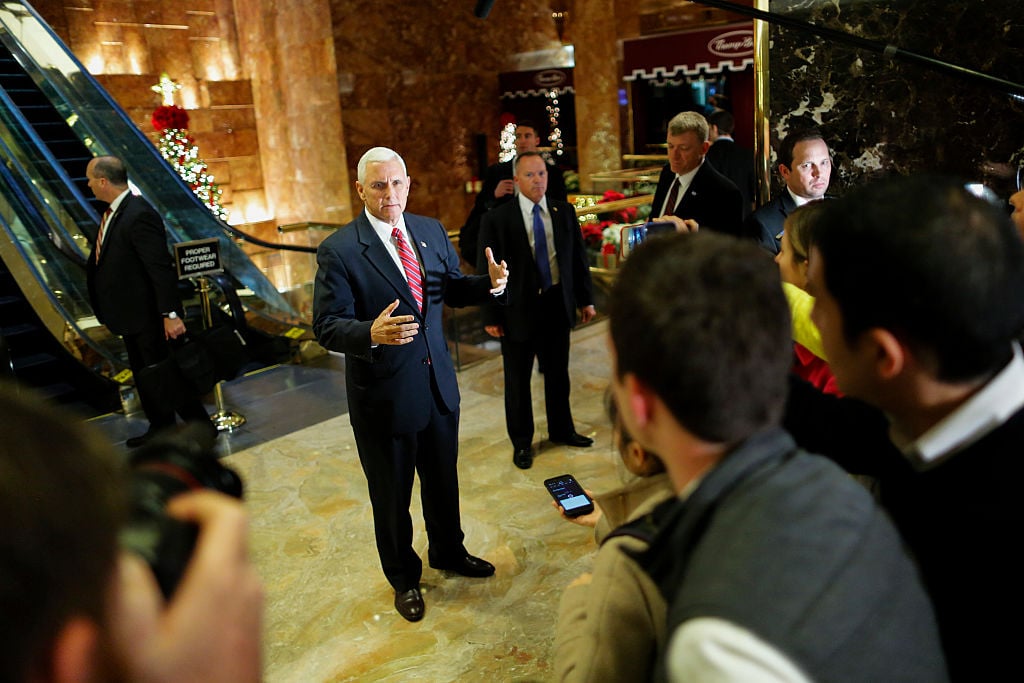 It seems like Mike Pence finds the news to be very intriguing. So intriguing, in fact, that he once thought about starting a state-run news service in Indiana in 2015. However, he abandoned his plans after they became fodder for mean jokes. Maybe he'll get his state-run newspaper after his vice presidency is over.
Next: Fuel up with the Pences.
10. His family was in the gas station business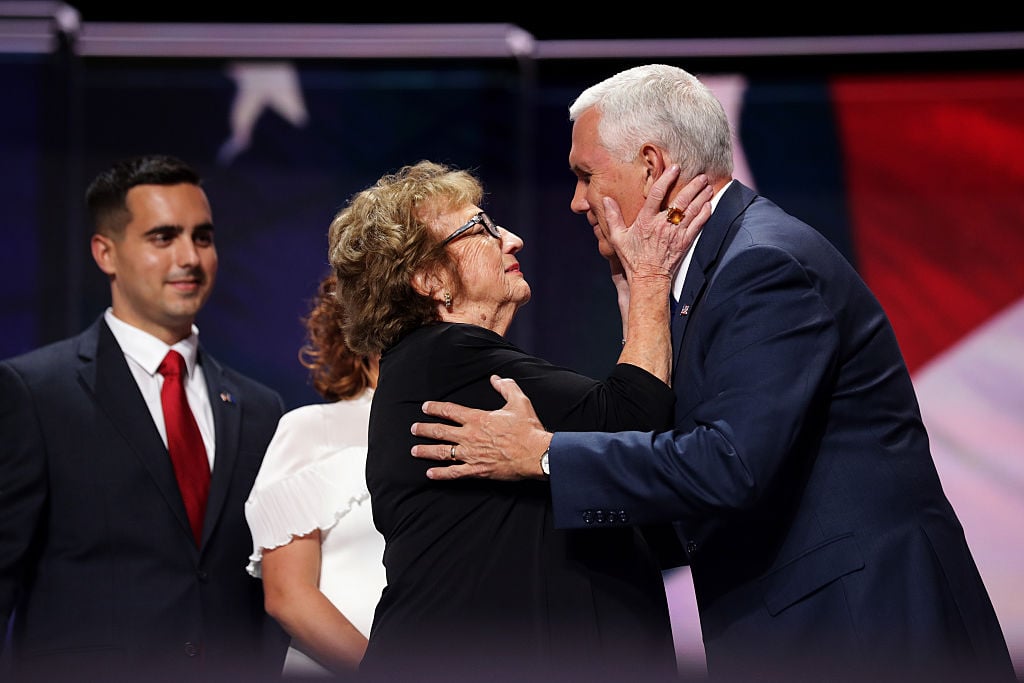 Hard work helped Pence's family establish a middle-class living. He was raised in Columbus, Indiana, in 1959, and was one of six children. His parents are Nancy and Edward Pence. His father, Edward, was a U.S. Army veteran who worked for a company that ran a series of gas stations. Edward worked there for the duration of his career there, and Mike's brother, Gregory, eventually became CEO.
Next: He's very religious.
11. He's a Christian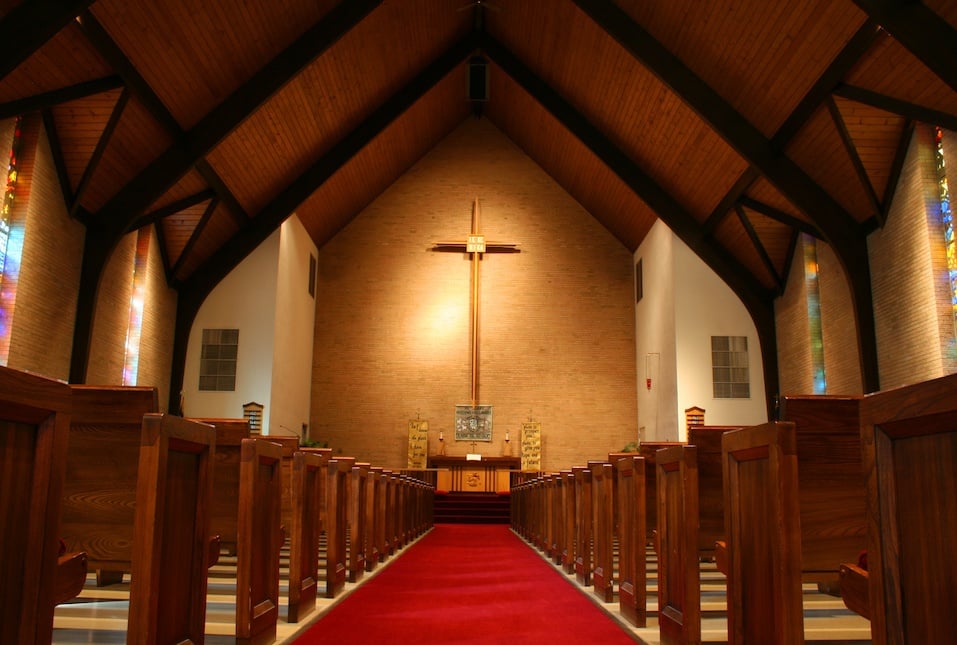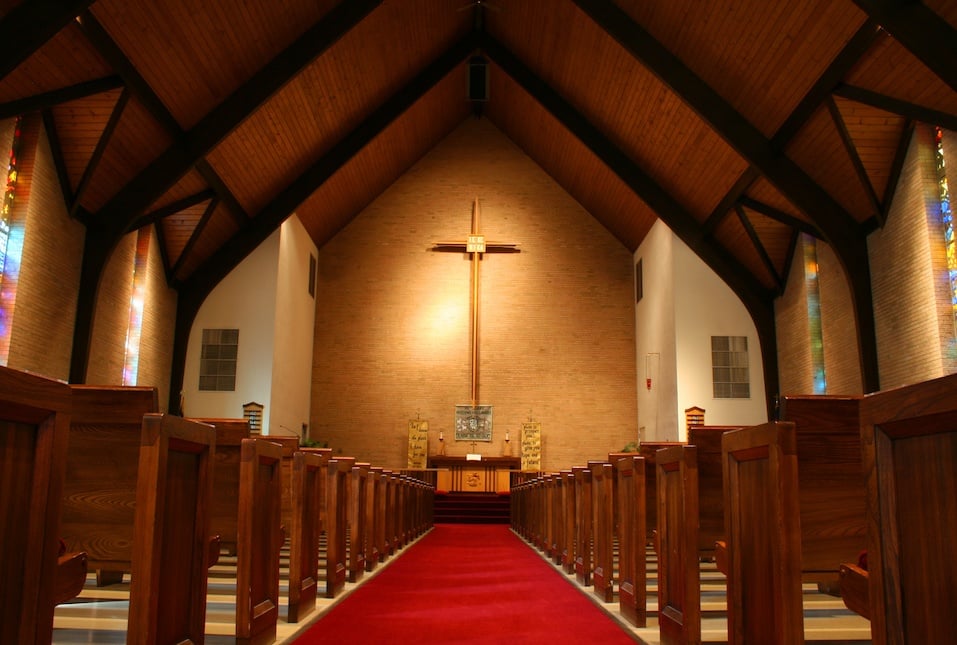 Religion plays a major role in Mike Pence's life. It affects the decisions he makes in his personal and political life. During the Republican National Convention, Pence said he's "a Christian, a conservative, and a Republican, in that order." He became a born-again Christian during his time in college. When comparing his faith and conservative style with Trump's over-the top personality, Pence joked he was called to bring balance to the ticket.
Next: It's a bird, it's a plane …
12. Superman is his favorite superhero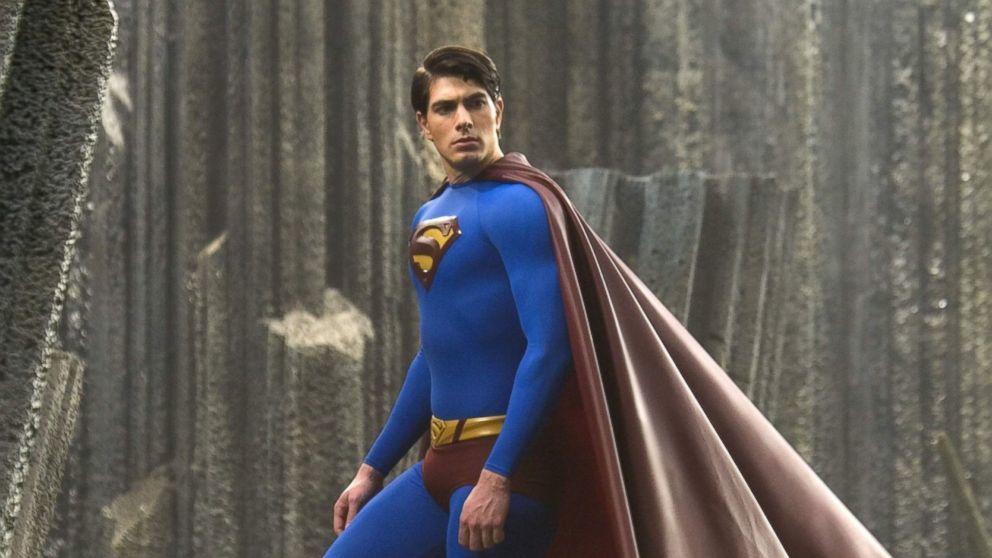 Most of us have a favorite superhero from childhood. We would pretend to be like them and wield our secret super powers, as we ran around the house with our cape or some other superhero-like accoutrements. Mike Pence reportedly said his favorite superhero is Superman. But it seems like he got his superheroes mixed up when he made a statement about the United States' readiness to defend itself against North Korea. He is quoted as saying "the sword stands ready." Maybe his version of Superman has a sword?
Next: Follow the yellow brick road.
13. His favorite movie is The Wizard of Oz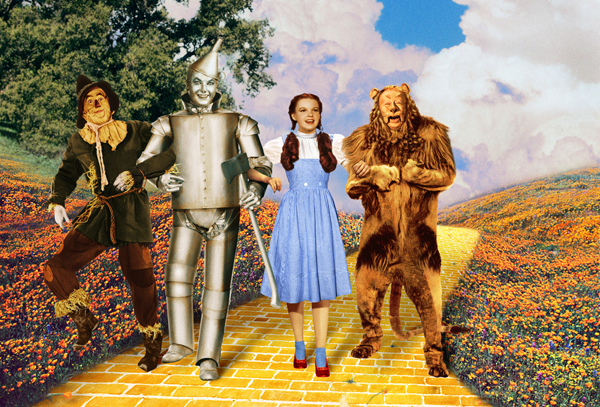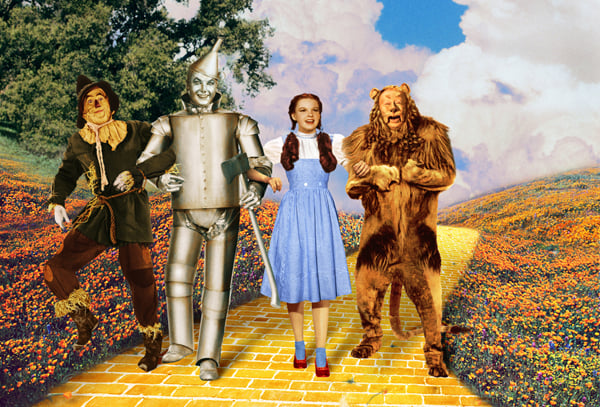 Who would have guessed? Dorothy, Toto, Scarecrow, the Cowardly Lion, and the Tin Man have a famous fan. It is reported Pence's favorite movie is The Wizard of Oz. We guess after a long day of work, he and his family sit back and watch the trials and triumphs of Dorothy and her pup.
Next: His wife held a valued job.
14. His wife was an educator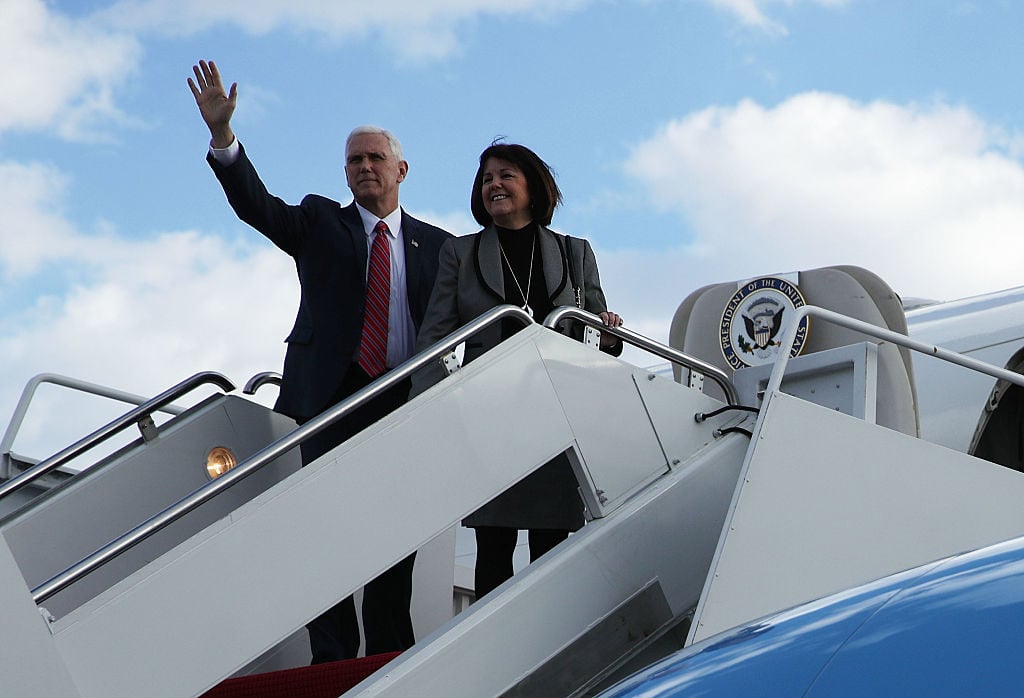 Education is important to the Pence family. Mike Pence's wife, Karen, spent 25 years as an elementary school teacher before taking on the role of first lady of Indiana in 2013. During this time, she created the Indiana First Lady's Charitable Foundation, a 501(c)3 nonprofit. The goal of the organization is to assist Indian's youth and families.
Next: Family is important to him.
15. He has 3 children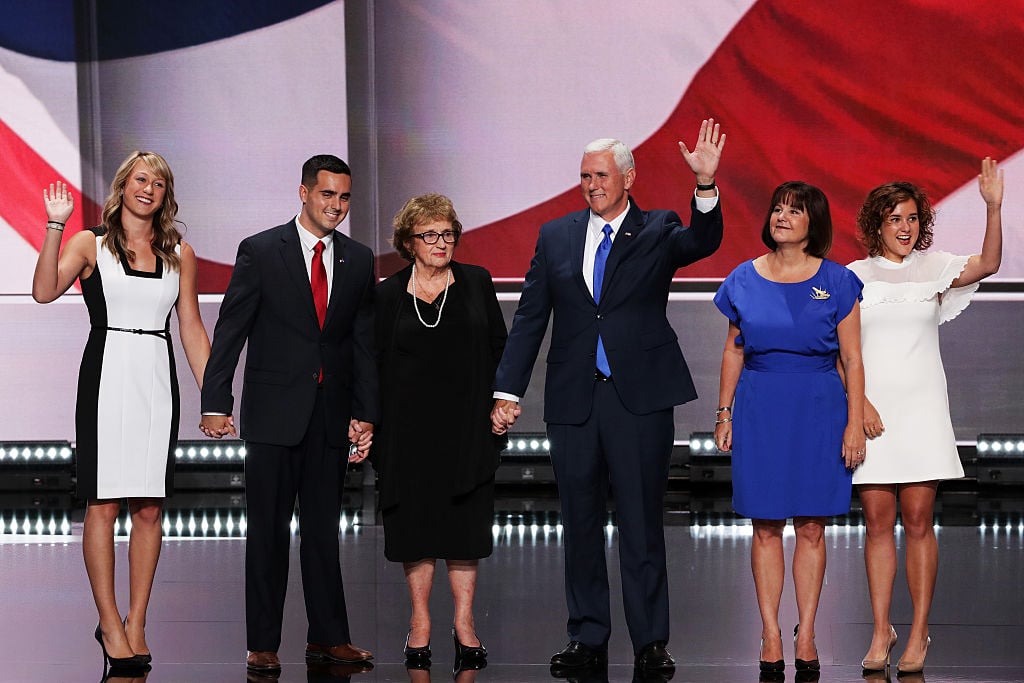 Mike and Karen are the parents of three children, Michael, Charlotte, and Audrey (and if you add the pet babies mentioned earlier, that would make seven). His son graduated from Marine Corps basic training in 2015. His daughter Charlotte, an aspiring filmmaker, graduated from DePaul University. And his youngest daughter, Audrey, attended Northeastern University.
Follow Sheiresa on Twitter @SheiresaNgo.
More from The Cheat Sheet: