Mobiquity Technologies Offers Strong Investment Potential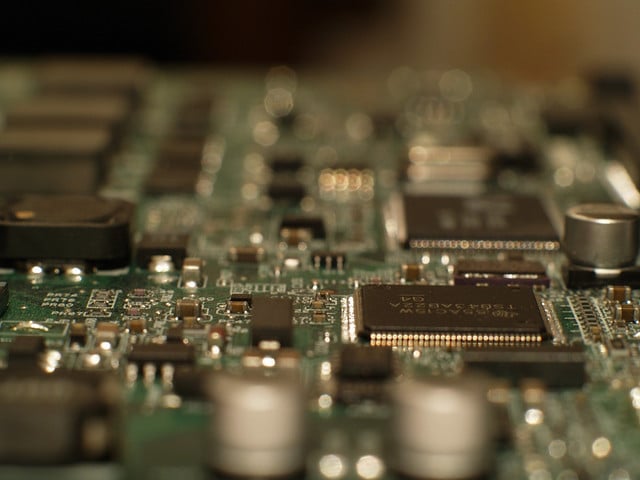 Over the past few years, technology companies focused on combining social media with a mobile experience have seen their valuations soar. The popular names are Facebook (NASDAQ:FB) and LinkedIn (NYSE:LNKD), but there are also smaller companies that are starting to make a name for themselves. One company in particular that is starting to make some noise is Mobiquity Technologies (MOBQ.PK).
Mobiquity Technologies is an ad technology company focused on connecting consumers and brands through online, social, and mobile platforms. Mobiquity is attempting to revolutionize location-based marketing platforms by increasing "Fan Engagement."  Although the company is still young, it is making all the right moves.
Previously, the company was called Ace Marketing. After deciding to switch gears and focus strictly on mobile marketing, the company decided to change its name to Mobiquity Technologies. The new name does a better job of capturing the essence of the business, which is to engage fans and connect brands through multiple mobile solutions on a single platform.
One of the first things that caught my interest was the company's recent growth in gross profit. During the first quarter of 2013, the company generated $164,000 in gross profit. During the second quarter of 2013, the company generated $220,000 in gross profit. And during the most recent quarter, Mobiquity Technologies generated $228,000 in gross profit. For a young company that is still spending a great deal of money in order to ramp up its business, the fact that it is able to produce consistent growth in the gross profit is extremely encouraging.
One reason why that is happening is because of the company's ability to maintain stable selling general and administrative costs, which have been between $1.3 million and $1.4 million for three out of the last four quarters. If the company can continue to maintain stable expenses while ramping up its revenue because of increased innovation and customer acquisition, investors could be in for a nice ride higher.
In addition to the company's strong performance on the income statement, investors should also take notice of the recent announcement that Mobiquity Technologies signed a deal with a major motion picture studio to promote multiple upcoming films. This deal follows a successful campaign for the studio earlier this year. To help reach millions of moviegoers, Mobiquity created a campaign that included a made-for-mobile movie trailer and a calendar reminder. Both of these efforts helped the film reach the No. 1 spot at the box office its first week out.
This isn't the first movie that Mobiquity Technologies has worked on. The company has a history of creating strong and effective campaigns for popular movies such as Zero Dark Thirty, War Horse, and Insidious 2. Zero Dark Thirty went on to be nominated for Motion Picture of the Year while generating a worldwide box office of $108.7 million. War Horse was another major win for all parties involved, as it generated a worldwide box office of $177.6 million. These results prove that hiring an effective mobile marketer with a unique strategy like Mobiquity Technologies pays off.
A recent development that likely will spark additional partnerships and deals in the future is the hiring of former Apple (NASDAQ:AAPL) executive Michael Pinkman. Pinkman was most recently the CEO of Channel G2M and brings more than 25 years of technology experience and relationships from Apple, Adobe Systems, and other blue-chip technology companies. In light of Apple's recent success in the mobile markets, investors should be excited about what Pinkman can bring to Mobiquity.
In addition to growing gross profit, a promising movie campaign, and an exciting hire, investors should be paying attention to the two wholly owned subsidiaries: Mobiquity Networks and Ace Marketing & Promotions.
Mobiquity Networks has quickly created the country's leading location-based mobile marketing Bluetooth network and controls the common area in 75 malls in 17 states. This gives Mobiquity the ability to drive traffic from the common area to specific retailers. The collection of properties includes some of the most popular shopping destinations like the Roosevelt Field in New York, Copley Place in Boston, The Galleria in Houston, Lenox Square in Atlanta, and Northbridge in Chicago. The company's plan is to interact and deliver content of entertainment and/or monetary value to drive consumers to locations within the malls and generate impulse buys.
Mobiquity uses a combination of leading-edge mobile technologies, integrated into a single platform, to delivery virtually any digital media content including images, videos, audio mp3s, maps, games, applications, and coupons to mobile phones within targeted geographic locations. A few of the leading-edge mobile interaction technologies include Bluetooth, Beacon Technology, NFC (Near Field Communication), QR (Quick Response), and Wi-Fi.
With Apple's release of AirDrop and iBeacon, Bluetooth has become extremely popular over the past couple of months. Here are a couple of key reasons:
Low cost: Free for the end-user
Robust tracking: Ability to track number of users who have been targeted
Rapidly growing consumer acceptance: Positive engagement rates of 80+ percent
Flexibility and targeting: Ability to transmit any type of media
Timeless advertising: Media remains in device until proactively removed by user; this is likely to result in multiple views
Mobiquity Technologies appears to be in a position of competitive advantage as the company looks to expand its reach over the coming years.  ecause it is currently the country's leading location-based mobile marketing Bluetooth network, it has first mover advantages which typically result in being able to scale while minimizing costs. While other companies may try to enter the industry, they will face an uphill battle trying to secure clients, as Mobiquity Technologies will be able to offer a better overall solution. It's important for investors to understand that the amount of money being spent on mobile advertising is likely to reach the hundreds of billions within the next few years.
According to Nielson, $3 billion was spent on mobile advertising in 2010. That number soared to $22 billion in 2012. If that growth trajectory holds, investors can expect that mobile advertising expenditures will total $100 billion by the middle of 2014. If that does happen and Mobiquity Technologies can maintain its position as the country's premier location-based mobile marketer, investors should see a large appreciation in the value of their shares.
Matt Levy is a research analyst with Onyx Research Associates based out of Charlotte, North Carolina. Matt spends most of his time researching micro-cap and small-cap equities that are severely undervalued by the market. After a careful look at both fundamentals and industrial changes, Matt is able to uncover promising investment opportunities.
Don't Miss: Google Nexus Smartphone Vulnerability Discovered.