Monday Afternoon Cheat Sheet: 3 Stories that Moved Markets
The markets were mixed today on Wall Street, with declining issues outnumbering advancing issues across the board.
At the close: DJIA: +0.14%, S&P 500: -0.24%, NASDAQ: -0.26%.
Here are three stories to keep an eye on:
1) With consumers no longer viewing personal computers as the number one gift, and problems that go far beyond a weak economy, preliminary worldwide PC shipments declined in the fourth quarter. According to Gartner, the world's leading information technology research and advisory company, PC shipments on a global basis totaled 90.3 million units in the fourth quarter, representing a 4.9 percent drop from the prior year… (Read more.)
Start 2013 better than ever by saving time and making money with your Limited Time Offer for our highly-acclaimed Stock Picker Newsletter. Click here for our fresh Feature Stock Pick now!
2) The financial sector recently logged its best performance in almost a decade. Between cutting costs and monetary easing from the Federal Reserve, banks rallied across the board last year. Investors are now looking to earnings to sustain the momentum, but this earnings season could be tepid according to estimates.
Earnings growth expectations for financials have been cut to 8.7 from almost 16 percent since the end of the fourth quarter. This week, some of the biggest names in the industry and S&P 500 will announce earnings. Using data from Bespoke Investment Group, a market research firm, let's take a look at the firms and their likelihood to beat estimates… (Read more.)
3) President Barack Obama held the last press conference of his first term on Monday. The President's swearing-in ceremony will take place in just one week, on January 21, following a private oath of office on January 20.
"Right now, our economy is growing and our businesses are creating new jobs," Obama said at the beginning of the press conference. "So, we are poised for a good year if we make smart decisions and sound investments, and as long as Washington politics don't get in the way of America's progress."
How exactly could Washington politics get in the way of American progress? Congress could fail to raise the debt ceiling, for one… (Read more.)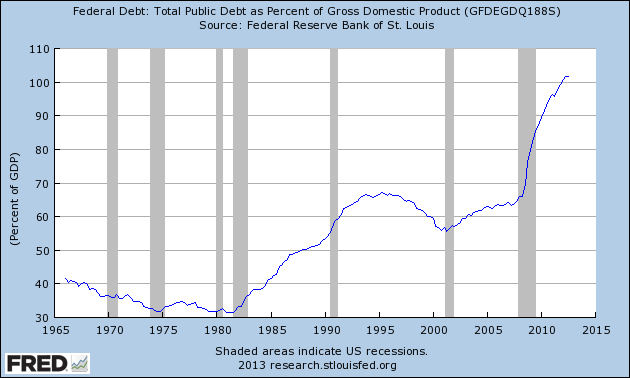 Don't Miss: Here's Where the Fed Sees the U.S. Heading in 2013.