Monday Afternoon Cheat Sheet: 3 Stories That Moved Markets
The markets were relatively flat on Monday, giving up pre-market gains to close slightly down across the board. Trading activity was subdued because most major Asian markets were closed for national holidays, and investors are using the calm to reevaluate where they think the markets are headed after a six-week rally.
At the close: DJIA: -0.16%, S&P 500: -0.06%, NASDAQ: -0.06%.
Here are three stories that helped move markets today: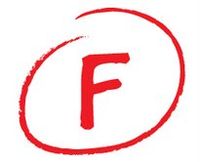 1) Less than half of executives polled by Bank of America Merrill Lynch expect to see economic growth in 2013. A survey released by the bank shows that executives give the U.S. economy a 49 out of 100. This may seem dismal (because it is), but at least it's better than a reading of 44 in the previous survey, and ahead of the global economy at a 45.
What's more, and far worse than gloomy prospects for growth, is that nearly a quarter of executives polled forecast that the economy will contract this year, which is more than double the figure from a year ago… (Read more.)
2) "With so many people today unable to find work, it might seem odd to highlight such an ambitious and distant goal for employment," said Federal Reserve vice chairman Janet Yellen, speaking at a conference on Monday. Yellen was referencing the Fed's decision to link its aggressive monetary policy to a U-3 unemployment rate of 6.5 percent, reiterating that the Fed will likely keep rates near zero until labor market conditions improve.
With most economists pointing to the labor market as the weakest part of the economy, Yellen's speech focused on long-term unemployment and what the Fed's policies are doing to strengthen the recovery… (Read more.)
3) President Barack Obama will deliver his State of the Union address on Tuesday evening, and a majority of Americans think he should set either the U.S. economy or the federal deficit as his top priority. A new Quinnipiac University national poll indicates that the economy and the deficit are more important than any other leading issue, including gun control and healthcare.
The poll breaks down responses by political affiliation, which reveals — perhaps unsurprisingly — that Democrats and Republicans are fundamentally split over the deficit… (Read more.)
Don't Miss: 3 Reasons Why Facebook Will Outperform.