Monday Morning Cheat Sheet: 3 Stories Moving Markets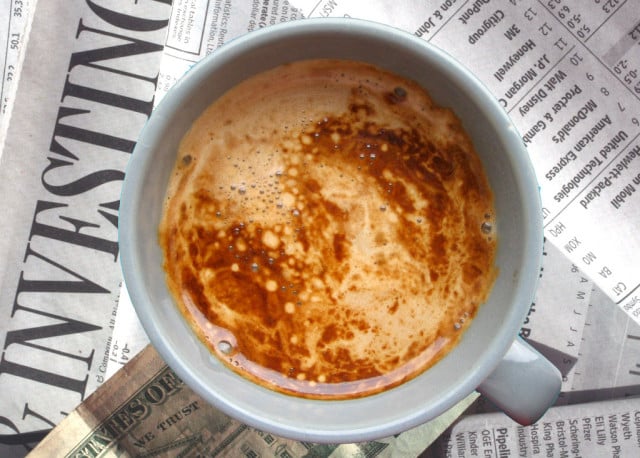 Markets were mixed in Asia on Monday. Japan's Nikkei index climbed 1.28 percent to a one-month high as the yen weakened to 99.6070 against the dollar. In Hong Kong, the Hang Seng advanced 1.78 percent. The S&P/ASX 200 closed the day down 1.92 percent following a weak manufacturing report out of China.
The European Union officially welcomed Croatia into the fold on July 1. Markets advanced in mid-day trading: Germany's DAX was up 0.39 percent, London's FTSE 100 was up 0.89 percent, and the STOXX 50 index was up 0.75 percent. The good mojo spilled over into U.S. stock futures ahead of the opening bell.
At 8:00 a.m.: DJIA: +0.45%, S&P 500: +0.42%, NASDAQ: +0.62%.
Here are three stories to keep an eye on.
1) Global Manufacturing Data: Financial information services firm Markit released a battery of manufacturing purchasing managers' reports on Monday. Perhaps the most-watched PMI index was China's, which fell from 49.2 in May to 48.2 in June, indicating a second month of accelerating contraction.
Hongbin Qu, Chief Economist, China & Co-Head of Asian Economic Research at HSBC commented: "Falling orders and rising inventories added pressure to Chinese manufacturers in June. And the recent cash crunch in the interbank market is likely to slow expansion of off-balance sheet lending, further exacerbating funding conditions for SMEs. As Beijing refrains from using stimulus, the ongoing growth slowdown is likely to continue in the coming months."
Meanwhile, the final euro zone manufacturing PMI hit climbed to 48.8 in June, a 16-month high but a level that still indicates contraction. Overall conditions remain weak in key economies like Greece, France, and Germany. The manufacturing PMI for the United Kingdom climbed from 51.5 in May to 52.5 in June, its third month in growth territory. Overall manufacturing conditions in Europe seem to be stabilizing, although the new data highlights ongoing labor market concerns.
2) Euro Area Unemployment: The unemployment rate within the euro area 17 increased from 12.0 percent in April to 12.1 percent in May, according to Eurostat. Across the broader EU27 region (data for Croatia not yet included) unemployment remained flat at 10.9 percent. Joblessness is up 0.8 percent on the year in the EA17 and 0.5 percent on the year in the EU27.
3) Euro Area Inflation Expectations Increase: Annual inflation in the euro area is expected to be 1.6 percent in June, up from 1.4 percent in May, according to the flash estimate from Eurostat.
Speaking at the end of June in Berlin, Mario Draghi, president of the European Central Bank, commented that: "According to our projections, by the end of 2014, the average annual inflation rate since the start of the euro will decline to 1.97 percent. This inflation record over such a long period is well below those recorded in any larger country now part of the euro area in the half-century preceding the euro and also compares very well in an international context."

Don't Miss: Taper Talk: Fed Fatigue Has Set In.
You can follow Dan on Twitter @WscsDan