Monday Morning Cheat Sheet: 3 Stories Moving Markets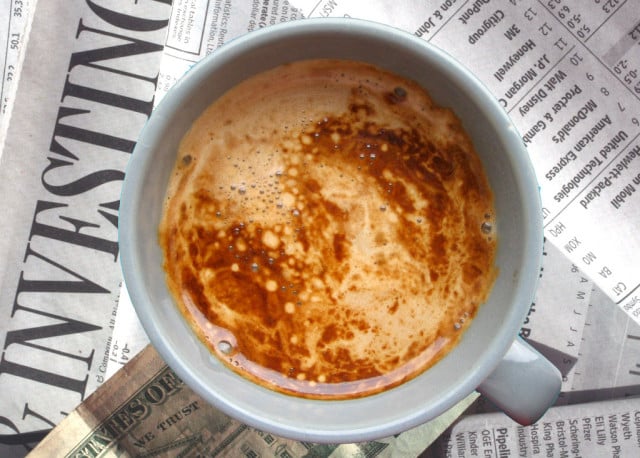 Markets edged up in Asia on Monday, following China's second-quarter GDP estimate. Japan's Nikkei closed up 0.23 percent at 14,506.67, while the yen traded at about 100.155 to the dollar. In Hong Kong, the Hang Seng climbed 0.12 percent, and Australia's S&P/ASX 200 climbed 0.15 percent.
European markets also advanced in mid-day trading. Germany's DAX was up 0.25 percent, London's FTSE 100 added 0.35 percent, while the STOXX 50 index edged up 0.28 percent.
At 8:40 a.m.: DJIA: +0.24%, S&P 500: +0.23%, NASDAQ: +0.22%.
Here are three stories to keep an eye on.
1) China's Economy On Track: China's National Bureau of Statistics reported year-over-year GDP growth of 7.5 percent in the second quarter, down slightly from 7.7 percent in the first quarter, but in line with expectations.
Broken down by sector: primary industry grew by 1.9 trillion yuan ($310 billion), or 3.0 percent; secondary industry grew by 11.7 trillion yuan ($1.9 trillion), or 7.6 percent; and tertiary industry grew by 11.2 trillion yuan ($1.8 trillion), or 8.3 percent. GDP increased 1.7 percent on the quarter, up from 1.6 percent in the preceding period.
China's second-quarter growth is down from 7.7 percent in the first quarter, and 7.9 percent in the fourth quarter of 2012. In many ways, the slowdown is the result of deliberate cooling from the government, but both economists and officials have voiced concerns over headwinds recently. Sheng Laiyun, a spokesman for the NBS, commented, "Major economic indicators are still within reasonable ranges as expected, but the economic environment remains complex."
Some of that complexity is contained in the other economic indicators to get an update. June industrial output increased 8.9 percent on the year, down from 9.2 percent in May, and slightly worse than expected. June retail sales climbed to a better-than-expected 13.3 percent on the year, up from 12.9 percent in May. Retail sales are up 12.7 percent over the first half of the year.
Meanwhile, second-quarter fixed-asset investment, a gauge of infrastructure spending, climbed 20.1 percent, a marginal reduction from the growth rate of the first quarter. Consumer prices climbed 2.4 percent in the first half of the year, while real urban per-capita disposable income increased 9.1 percent.
2) U.S Retail Sales: Retail and food services sales increased a seasonally-adjusted 0.4 percent on the month, or 5.7 percent on the year, in June to $422.8 billion, according to the U.S. Census Bureau. Total sales for the second quarter were up 4.6 on the year, while first-quarter sales growth was revised down from +0.6 to +0.5 percent.
3) Empire State Manufacturing Survey: Manufacturing conditions in New York continued to improve modestly in July, according to the state's Federal Reserve bank. The general conditions index climbed two points to 9.5, close to where it was shortly after the start of the New Year. The new orders index, a gauge of demand, climbed ten points to 3.8, while shipments increased 21 points to 9.0.
Looking ahead, the future general business conditions index climbed seven points to 32.0, while future new orders climbed eleven points to 31.1.
Don't Miss: 5 Recent Box Office Bombs and Why They Failed.