Monday Morning Cheat Sheet: 3 Stories Moving Markets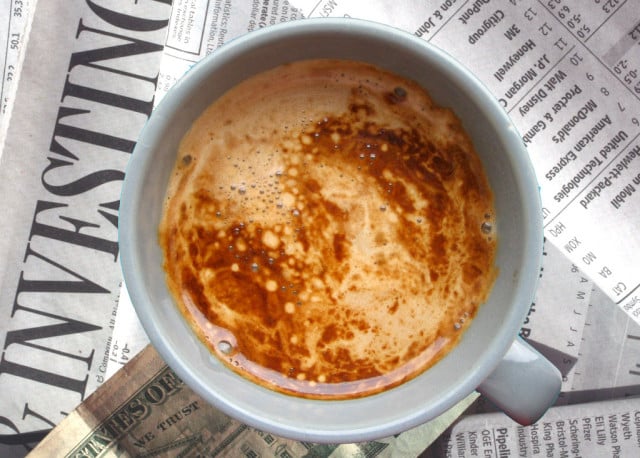 Markets advanced in Asia on Monday. Japan's Nikkei index climbed 0.47 percent after the ruling Liberal Democratic Party, headed by Prime Minister Shinzo Abe, won a decisive victory in the nation's upper house of parliament. In Hong Kong, the Hang Seng climbed 0.25 percent, and the S&P/ASX 200 climbed 0.6 percent in Australia.
European markets were mixed in midday trading. Germany's DAX was off 0.05 percent, London's FTSE 100 was off 0.25 percent, and the STOXX 50 index was up 0.22 percent. U.S. stock futures were also mixed ahead of the bell.
Futures at 8:45 a.m.: DJIA: -0.12%, S&P 500: -0.02%, NASDAQ: +0.07%.
Here are three stories to keep an eye on.
1) GSK Statement on Bribery Investigation: Last week, China's Ministry of Public Security detained several GlaxoSmithKline (NYSE:GSK) executives in China in relation to a bribery investigation. The agency accused the British pharmaceutical company — one of the largest in the world — of using a network of travel agencies to create false receipts for work that was never done. The money that was supposedly spent on services such as fake conferences was instead used to bribe doctors, hospitals, and government officials.
On July 15, GSK announced that it would fully cooperate with the investigation. One week later, GSK's president international — Europe, Japan, emerging markets, and Asia Pacific — said that after a "very constructive" meeting with the Ministry of Public Service, they found that "Certain senior executives of GSK China who know our systems well, appear to have acted outside of our processes and controls which breaches Chinese law."
GSK has been accused of funneling as much as 3 billion yuan ($489 million) for bribes.
2) "A Merry-Go-Round of Metal": A recent investigative report from The New York Times sheds light on an "industrial dance" — aka financial scam — orchestrated by Goldman Sachs (NYSE:GS) that has reportedly cost consumers billions of dollars over the years.
The report examined 27 warehouses in the Detroit area owned by a subsidiary of Goldman Sachs that are in the business of storing aluminum. Boiled down, the scheme involves shipping aluminum back and forth between these warehouses to artificially increase the storage time of the metals, which the warehouses are charging rent for. All told, the scheme is estimated to have cost American consumers $5 billion over the past three years — fractions of a penny on tens of billions of aluminum products all added up.
The story highlights the bad behavior that regulators are increasingly cracking down on. JPMorgan (NYSE:JPM) was recently put in the spotlight because it allegedly participated in manipulating electricity prices. Federal regulators from the Commodities Futures Trading Commission also recently charged Panther Energy Trading with accusations of spoofing, using powers granted by the Dodd-Frank Act.
3) Chicago Fed National Activity Index: Economic activity in the United States improved marginally in June, according to the latest National Activity report from the Federal Reserve Bank of Chicago. The National Activity Index — a weighted average of 85 indicators of economic activity — increased from -0.29 in May to -0.13 in June. The three-month moving average increased from -0.37 to -0.26. This is the fourth consecutive month that the indicator has been negative.
Don't Miss: Sheikh Sells Barclays Shares.