Monday Morning Cheat Sheet: 3 Stories Moving Markets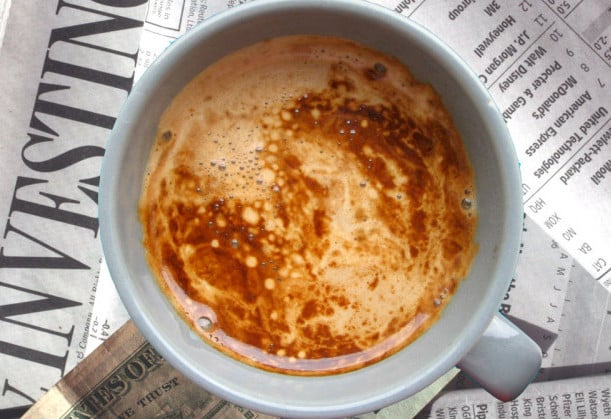 Markets were mixed on Asia on Monday. All eyes seem to have already turned to Wednesday, when the U.S. Federal Reserve will release the minutes from the last Federal Open Market Committee meeting. The Nikkei climbed 0.79 percent to 13,758.10 on low volume while the yen weakened slightly to 97.884 against the dollar. The Hang Seng fell 0.24 percent to 22,463.70, and the S&P/ASX 200 edged down 0.03 percent to 5,112.53.
European markets declined in midday trading, led by a 1.7 percent low-volume decline in Italy's FTSE MIB that was largely the result of political unrest. Germany's DAX was off 0.35 percent, London's FTSE 100 was off 0.46 percent, and the STOXX 50 index was off 0.96 percent.
U.S. stock futures were mixed ahead of the opening bell Monday: DJIA: -0.02%, S&P 500: -0.08%, NASDAQ: +0.07%.
Here are three stories to keep an eye on.
1. Reserve Bank of Australia Minutes: The Reserve Bank of Australia released the minutes from its last monetary policy meeting over the weekend. The bank previously announced that it decided to leave the benchmark cash rate unchanged at 2.75 percent, and like most central bank communications from around the world, the minutes touch on U.S. monetary policy. The commentary is consistent with the sentiment revealed in the minutes from the Bank of Japan's policy meeting, and suggests that markets around the world are expecting turbulence when the Fed announces tapering. An announcement is expected following the policy meeting in September.
"Members opened their discussion with the observation that the main driver of financial markets over the past month had been the reappraisal by the markets of the future path of monetary policy in the United States. Following its policy meeting in June, the Federal Reserve had reiterated that it would not consider raising the federal funds rate as long as the unemployment rate remained above 6½ per cent and inflation expectations were well behaved. However, the Fed had added that if its forecast for the economy came to pass, it would expect to begin scaling back its rate of bond purchases later this year, and to end bond purchases completely in mid 2014. While there was little new in this statement, financial markets subsequently brought forward their expectation of the first increase in the federal funds rate to early 2015 from the end of that year.

Reflecting this assessment, US 10-year bond yields had risen by 40 basis points, following a 50 basis point rise in May. Volatility in fixed income markets had also increased, which had added further to the rise in yields by reducing the willingness to take risk. While the reaction to the Fed's statement may have been disproportionate to its news content, members observed that the level of US 10-year yields, at 2½ per cent, was still low by historical standards."
2. Is There a Correlation Between the Level of Violence and the Output of Oil?
Some analysts have been asking this question: Is there a direct relationship between the level of violence in a country and its output of oil? In Iraq, there most certainly is. Iraq has witnessed its worst violence since 2008, and it has seen its oil production decrease considerably. As reported last week by CNN, the latest figures from Iraq's Ministry of Energy illustrate the "direct link between the violence and the country's oil output."
Judge for yourself: Iraq's oil production went from 77 million barrels in May and dropped to less than 70 million barrels in June. At the same time, the United Nations recorded the number killed in the country as 595 in April to 963 in May and more than 1,000 in July. This weekend alone has seen a sharp rise in violence… (Read more.)
3. 5 Ways America Is Building Support for the Marijuana Industry
It no longer seems like a matter of if but a matter of when the U.S. federal government will recognize legitimate medical uses for marijuana. Cannabidiol (NYSE:CBD), a less psychoactive chemical found in the marijuana plant, has a wide range of demonstrated medical applications for conditions like epilepsy, multiple sclerosis, anxiety, schizophrenia, nausea, and seizures, and has even been used to inhibit the growth of cancer cells. Tetrahydrocannabinol (NYSE:THC), CBD's psychoactive big brother, has also been used to address medical conditions like neuropathic and chronic pain.
ProCon.org — an independent, nonpartisan, nonprofit organization — estimates that there are at least 2.4 million medical marijuana patients in the United States. This estimate, extrapolated based off the number of patients currently in the system, likely understates the true number of people who could use cannabis for a legitimate medical reason. Under federal law via the Controlled Substances Act, cannabis and cannabis resin are Schedule I drugs, putting them in league with LSD, MDMA (aka ecstasy), heroin, and psilocybin.
This fact has stalled the medical marijuana movement. Patients, doctors, and researchers have been dissuaded from pursuing cannabis as a viable prescription for the myriad maladies and sicknesses it can help treat because of federal laws and social stigma inspired by misinformation… (Read more.)
Don't Miss: Are Home Sales Nearing Recent Highs?