Monday Morning Cheat Sheet: 3 Stories Moving Markets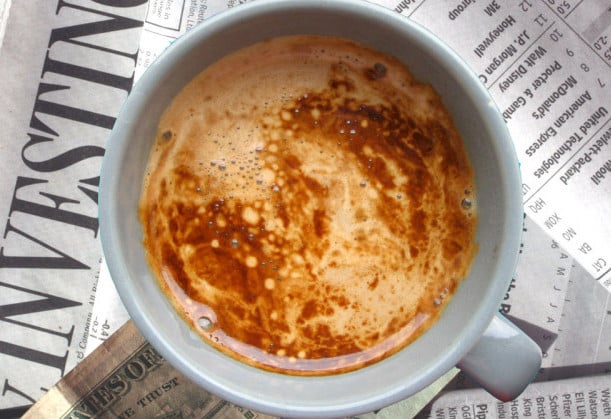 Markets were mixed in Asia on Monday. Japan's Nikkei index closed down 0.18 percent at 13,636.30 on light volume as investors digested the usual uncertainty over tapering in the U.S. and possible changes to the tax system in Japan. In Hong Kong, the Hang Seng climbed 0.65 percent to 22,005.30, and on the mainland, the Shanghai Composite climbed 1.9 percent to 2,096.47 following a statement from a National Bureau of Statistics spokesman indicating that China will hit its 7.5 percent annual growth target this year. In Australia, the S&P/ASX 200 climbed 0.24 percent to 5,135.40.
European markets were mixed in midday trading. Germany's DAX was off 0.18 percent, London's FTSE 100 was off 0.7 percent, and the STOXX 50 index was off 0.61 percent. U.S. stock futures were also mixed ahead of the opening bell.
U.S. futures at 8:45 a.m.: DJIA: -0.14%, S&P 500: -0.08%, NASDAQ: +0.05%.
Here are three stories to keep an eye on.
1. U.S. Economy: New orders for manufactured durable goods decreased 7.3 percent on the year to $226.6 billion, according to the U.S. Department of Commerce. Excluding new orders for transportation equipment, which is sometimes highly volatile, new orders decreased just 0.6 percent. Excluding defense orders, which have faced downward pressure thanks to federal spending cuts, new orders decreased 6.7 percent.
Transportation equipment orders made up the bulk of July's contraction, with new orders in the segment falling 19.4 percent on the year to $69.7 billion.
2. Chinese Economy: "I do have confidence in the economy," National Bureau of Statistics spokesman Sheng Laiyun said at a Foreign Ministry conference on Monday. The statement, though nebulous, helped relax global markets, currently tense over U.S. taper talk. The spokesman confirmed that China is on track to hit its annual growth target of 7.5 percent in 2013, a target that some economists feared the nation would miss as second-quarter gross domestic product slowed slightly below track and the government gently tapped the brakes, despite the slowdown.
"The Chinese government has unveiled a number of policies to cope with downward pressure and has created room for further economic rebalancing efforts," the spokesman said, according to Xinhua, a state-run news agency in China.
A separate report from the news agency revealed that online shopping transactions in the second quarter surged 24.2 percent on the quarter and 45.3 percent on the year to about 437 billion yuan ($70.8 billion). The increase suggests that Chinese consumers are not only opening their wallets — which is consistent with the nation's plan to shift into a more consumer-driven economy — but that Internet infrastructure in the country is rapidly developing. Online shopping accounts for about 7.3 percent of all consumer retail in the nation.
3. Are Home Values Already Acting Bubblicious Again?
When financial bubbles burst, they typically take several years or even decades to recover. A rapid expansion in a particular market or asset followed by a crash often leaves enough psychological and monetary damage to keep investors away for a while. However, the housing industry is already recapturing some of its bubble glory.
With the help of historically low interest rates and inventory levels, home values are posting their best gains in years. In July, national home values rose 0.4 percent from the previous month to $161,600, according to Zillow's latest Real Estate Market Report. Compared to last year, home values jumped 6 percent to reach their best level since September 2004 — during the housing bubble.
Zillow finds that all of the nation's 30 largest metro areas posted year-over-year home value increases last month, while more than half experienced double-digit gains. The largest gainers were Riverside, Sacramento, San Francisco, and Las Vegas… (Read more.)
Don't Miss: JPMorgan's Dog Days Prompt Analysts to Think About a Breakup.