Monday Morning Cheat Sheet: 3 Stories Moving Markets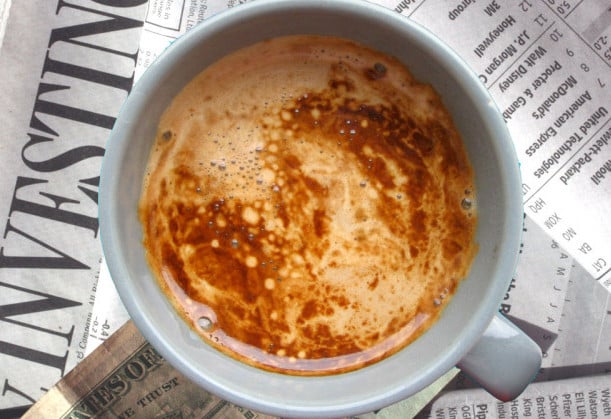 Markets advanced in Asia on Monday. Japan's Nikkei was closed for a national holiday, although the yen was slightly strong at 98.87 against the dollar. In Hong Kong, the Hang Seng advanced 1.47 percent to 23,252.41, and in Shanghai, the Composite fell 0.22 percent to 2,231.40. In India, the Mumbai Sensex gained 0.05 percent to 18,742.47. In Australia, the ASX All Ordinaries index climbed 0.52 percent to 5,241.70.
European markets advanced in midday trading. Germany's DAX was up 1.27 percent, London's FTSE 100 was up 0.89 percent, and the STOXX 50 index was up 0.95 percent.
U.S. futures at 8:30 a.m.: DJIA: +1.04%, S&P 500: +1.03%, NASDAQ: +0.91%%
Here are three stories to keep an eye on.
1. Summers Withdraws Bid for Fed Chair
Less than one week after Japanese business daily Nikkei reported that the former U.S. Treasury Secretary was a sure bet for the Federal Reserve chair (a report the White House denied), Lawrence Summers withdrew his name for consideration.
In a letter addressed to the president and seen by The Wall Street Journal, Summers wrote: "This is a complex time in our national life. I have reluctantly concluded that any possible confirmation process for me would be acrimonious and would not serve the interests of the Federal Reserve, the Administration, or ultimately, the interests of the nation's ongoing economic recovery."
Summers's withdrawal comes after fierce resistance by Democratic members of Congress, opposition by many within the national community of economists, and public backlash, particularly regarding his involvement in the passing of the Gramm-Leach-Bliley Act, which repealed provisions of the Glass-Steagall Act.
Summers's withdrawal could mean that current Fed Vice Chair Janet Yellen is a shoo-in for the position. Current Chairman Ben Bernanke's term expires in January.
2. European Inflation Edges Down
Annual inflation in the euro area declined from 1.6 percent in July to 1.3 percent in August, according to Eurostat. In the broader European Union, annual inflation was 1.5 percent in August, down from 1.7 percent in July. Inflation rates in both regions are down from 2.6 percent and 2.7 percent on the year, respectively.
Separately, Eurostat reported that annual growth in labor costs slowed to 0.9 percent in both the euro area and EU in the second quarter. Wages increased 1.1 percent in the euro area, while non-wage labor costs increased just 0.1 percent.

3. Here Is the Agreement for Syria's Chemical Weapons
In the agreement between the U.S. and Russia, Syria must hand over a full list list of its chemical weapons stockpile within a week before destroying or removing all chemical weapons by mid-2014, the BBC reports. If Syria does not adhere to these guidelines, a UN resolution backed by threat of sanctions or military force could follow.
The Syrian regime is accused of executing a gas attack on August 21 that resulted in the death of hundreds of civilians. While the government of Bashar al-Assad has continued to evade responsibility for the attack, instead placing blame on the opposition, the U.S. government has maintained its views that al-Assad was responsible, and seemed close to military action despite a lack of support in the international community.
Syria also agreed to join the UN's global Chemical Weapons Convention, stating that Syria would come under the treaty beginning on October 14… (Read more.)
Don't Miss: Here Is the Agreement for Syria's Chemical Weapons.