Monday Morning Cheat Sheet: 3 Stories Moving Markets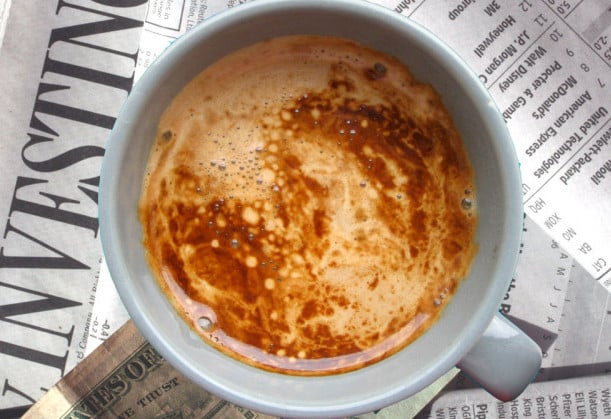 It's Monday, October 14, and the United States is just three days from tripping over its statutory borrowing limit. Come Thursday, the U.S. Treasury will exhaust the extraordinary financing measures that it had employed back in May — when Uncle Sam last cracked his head against the debt ceiling — and will be left with approximately $30 billion plus incoming revenues to pay the nation's bills. Even with parts of the government already offline — the partial shutdown is stumbling into its 14th day — the U.S. will only be able to meet about two-thirds of its financial obligations.
The situation can politely be called a budget impasse, but may be more accurately described as full-blown political trench warfare. What started as an attempt by ultra-conservative Republican members of the House of Representatives to use the budget as leverage to defund the Affordable Care Act has only over the past few days evolved into a real debate over fiscal issues.
Democrats and Republicans have both dug in so deep that public vitriol appears to have no effect (just wait until November 2014 votes), and now it appears as if the only thing left that can whip Congress into action is the proximity of the deadline.
Financial markets all but celebrated last week when Republican leaders announced that they were bringing a stopgap debt ceiling deal to President Barack Obama. But optimism may have been premature: no compromised was reached after House Speaker John Boehner (R-Ohio) and others met with the president.
As Senator Dick Durbin (R-Ill.) put it, so far markets have mostly behaved as if "eventually the damsel will be plucked from the tracks." The S&P 500 closed last week up 0.75 percent, sweating value early in the week but surging 2.18 percent on Thursday and edging higher on Friday on news of a possible deal. But as the deadline crawls closer, financial markets around the world grow warier.
Major equity markets in Asia were mixed on Monday, although the Nikkei and Hang Seng were closed for holidays. In Shanghai, the SE Composite climbed 0.43 percent to 2,237.77; in Australia, the ASX All Ordinaries fell 0.43 percent to 5,206.5. In India, the Mumbai Sensex climbed 0.38 percent to 20,607.54 following an inflation report that was high but in line with expectations. Annual inflation in India edged up from 9.5 percent in August to 9.84 percent in September, a seven-month high above the 9.6 percent rate expected by economists.
Major European equity markets declined in mid-day trading on Monday despite a strong industrial production report. Industrial production increased by 1.0 percent in the euro area 17 and by 0.5 percent in the EU27, beating expectations by a fraction. Overall production is still down on the year, though, with increases and decreases varying greatly between different countries.
In the UK, the FTSE 100 was off just a fraction of a percent; in Germany, the DAX was off 0.31 percent; in France, the CAC 40 was off 0.36 percent; and the Euronext 100 index was off 0.35 percent. In the U.S., major equity indexes declined in pre-market trading. Dow futures were off 0.73 percent, S&P 500 futures were off 0.78 percent, and Nasdaq futures were off 0.59 percent.
Don't Miss: Bankrupt Detroit Pins Hopes on Financing From Barclays.