Monday Morning Cheat Sheet: 3 Stories Moving Markets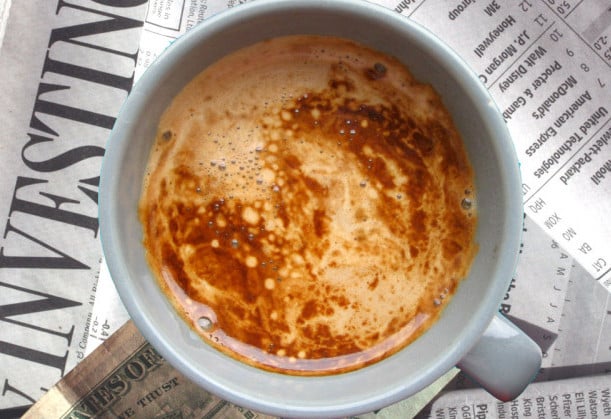 It's Monday, October 28, and U.S. stock futures were mixed ahead of the opening bell. Investors are looking forward to the Federal Reserve's report on industrial production, which is expected to show that total production growth remained consistent in September at +0.4 percent. Manufacturing growth is expected to slow to +0.3 percent from +0.7 percent, in line with data released last week that showed a broad slowdown in manufacturing output.
For its part as a try-hard foil to fiscal policy — which, even outside of the shutdown, has been a drag on economic growth — the Fed and its still highly accommodative monetary policy has moved back into focus. The Federal Open Market Committee begins a two-day policy meeting tomorrow, and traders signaled their belief that the stimulus would continue by driving the dollar to a nine month low against a basket of reference currencies.
It is unclear how long quantitative easing (the program under which the Fed is purchasing $85 billion worth of assets in the open market each month) is likely to last for. Tapering was expected, but not delivered, following the last FOMC policy meeting, but in the wake of the partial shutdown and with current vice chair Janet Yellen set to take the helm at the start of the new year, the taper timeline has become opaque, and markets seem comfortable settling back into a QE-dominated environment. At 8:45 a.m., Dow futures were off 0.06 percent, S&P 500 futures were off 0.06 percent, and Nasdaq futures were up 0.04 percent.
Most major equity markets in Asia advanced on Monday, although there are ongoing concerns over a credit crunch in China. The world's second-largest economy, despite efforts to curate its growth and avoid the boom-and-bust traps that come with most rapidly growing economies, has found itself staring down the bubble of what some fear could be a crisis.
China has found itself with an alarming amount of high-cost debt, and is now spending as much as 38.6 percent of its total output just to service debt payments. Chinese corporations bear an estimated debt burden equal to 145 percent of the nation's gross domestic product.
The Chinese central bank, though, has signaled that it won't inject cash in to the system in order to ease credit conditions. Money rates shot up at the end of last week as a result. Inaction by the central bank is unlikely to be negligence, but rather a signal that policymakers could be pursuing some structural tightening. China's addiction to credit has become increasingly troubling to both inside and outside observers, and some have interpreted the lack of action itself as a policy signal.
In Japan, the Nikkei closed up 2.19 percent at 14,396.04, and the yen climbed to 97.6450 against the dollar, following a round of strong corporate earnings. In Hong Kong, the Hang Seng climbed 0.48 percent to 22,806.58, and in Shanghai the SE Composite edged up 0.04 percent to 2,133.87. In India, the Mumbai Sensex fell 0.55 percent to, 20,570.28. In Australia, the ASX All Ordinaries climbed 0.96 percent to, 5,437.30.
Most major European equity markets fell in afternoon trading. In the UK, the FTSE 100 was off 0.22 percent; in Germany, the DAX was off 0.24 percent; in France, the CAC 40 was off 0.74 percent; and the Euronext 100 index was off 0.44 percent.
Europe's recovery has been in and out of peril for several months. Things turned up when the region's overall economic output improved for the first time in several quarters recently (edging up 0.4 percent in the second quarter in the EU after after about 2 years of contraction), but the growth many not yet be sustainable. Data released by Markit Economics last week showed that overall economic activity in October declined. The flash reading from the firm's composite purchasing managers' index fell to 51.5 from 52.2.
Business confidence in major economies in the region has also edged lower recently. Italy's national statistics office reported on Monday that its composite business confidence climate index for October fell to 79.3 from 82.8. The news echoed a decline in consumer confidence, reported last week. Istat's index for for consumer confidence fell from 100.8 to 97.3. However, Chris Williamson, chief economist at Markit, maintained some optimism in last week's report.
"The dip in the PMI in October is clearly disappointing, but it would be unwise to read too much into one month's data," he said. "It's too early to say that the recovery is losing momentum." Williamson went on to add that the focus should be on four straight months of data over the 50 threshold of expansion, not necessarily on specifics that could easily just be the result of natural fluctuations in the numbers.
Don't Miss: What Will This Big Earnings Week Bring?