Monday Morning Cheat Sheet: 3 Stories Moving Markets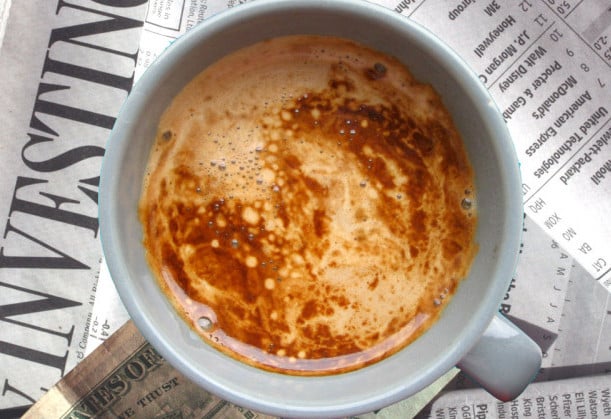 It's Monday, November 4, and U.S. consumers appear to have brushed off the 16-day partial shutdown of the U.S. government. Gallup says that self-reported consumer spending averaged $88 per day in October, up from $84 per day in September. This is the highest level for any October since 2008, and it is well above the $72 reported for the same month last year.
Economic confidence, though, still ended the month "deeply negative," with Gallup's index at -30. This is up from -39, registered at the height of the shutdown-driven pessimism, but is still well below the relatively optimistic negative single-digit readings posted during the summer. Fewer Americans are reporting that there is "plenty of opportunity" to get ahead in the U.S. right now.
But earnings continue to command the market's attention, and U.S. stock futures rose ahead of the opening bell on Monday. At 8:30 a.m., Dow futures were up 0.31 percent, S&P 500 futures were up 0.34 percent, and Nasdaq futures were up 0.45 percent.
Most major equity markets in Asia closed the day down on Monday. Markets in both Japan and India were closed for holidays. In Hong Kong, the Hang Seng fell 0.26 percent to 23,189.62, and in Shanghai, the SE Composite was flat at 2,149.63. In Australia, the ASX All Ordinaries fell 0.41 percent to 5,384.20.
Markets fell despite the fact that China's National Bureau of Statistics released some positive economic data over the weekend. Most notably, the nation's official purchasing managers' index measuring the service sector accelerated in October, to 56.3 from 55.4 in September, indicating that business conditions are improving at a faster rate than before. China is not yet a service-based economy — services account for about 45 percent of total economic activity — but it is the biggest employer.
"New orders keep expanding but the speed slows down," said Cai Jin, vice chair of the China Federation of Logistics and Purchasing. "The sub index for prices picked up, indicating pressure is rising though the trend is mild and controllable. We expect non-manufacturing expansion to remain positive in the coming months."
"We are currently changing our way of development, adjusting our economic structure, accelerating our new style of industrialization, promoting technology, urbanization and agricultural modernization," said President Xi Jinping, according to Chinese state media.
European equity markets climbed higher in midday trading on Monday. Markit economics reported that the final reading of its Eurozone Manufacturing PMI for October came in at 51.3, unchanged from the earlier flash estimate but still indicating modest growth. Importantly, the growth was fairly broad-based, with only a few member states like Greece and France posting national-level manufacturing contraction. Germany's manufacturing PMI increased to 51.7, a two-month high.
"The eurozone manufacturing economy is undergoing its strongest growth period for two-and-a-half years, since the mounting uncertainty caused by the escalating sovereign debt crisis hit businesses hard in 2011," said Markit chief economist Chris Williamson. "While it is in some respects disappointing that the PMI has failed to show a steeper pick-up over the last two months, the recent growth revealed by the survey indicates a marked turnaround in the health of the manufacturing economy. While the survey was signaling a 2-3% annual rate of decline in industrial production earlier in the year, a 2-3% rate of expansion is now being indicated."
In the U.K., the FTSE 100 was up 0.53 percent; in Germany, the DAX was up 0.32 percent; in France, the CAC 40 was up 0.4 percent; and the Euronext 100 index was up 0.46 percent.
Don't Miss: Citigroup & JPMorgan: Wrapped Up in Another International Investigation.