Monday Morning Cheat Sheet: 3 Stories That Are Moving Markets
The markets closed up in Asia overnight. The Nikkei ended 1.40 percent higher while the yen dropped to a 20-month low on the back of a massive stimulus plan from the Bank of Japan. In Europe, the markets are mixed heading into the opening bell in New York. The Stoxx 50 and DAX are in the green, while the FTSE 100 is off fractionally.
At 8:30 a.m.: S&P: -0.14%, Dow: -0.11%, NASDAQ: -0.61%.
Here are three stories to keep in mind today: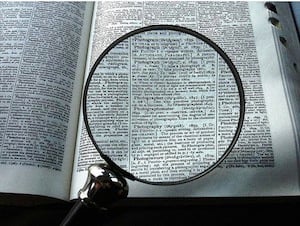 1) Analysts at top banks have grown suspicious over China's strong December export data.They were expecting on average of about 5 percent year-over-year export growth, but China reported an enormous 14.1 percent jump from the same month a year earlier. The large number of exports aren't matching up to receipts for goods movement on the receiving end.
China, of course, has become a hugely-important player in the world economy, and its growth prospects are tightly linked to the global economic forecast. If a Chinese recovery is less robust than initially thought, then market participants will have to re-evaluate their positions for 2013.
Start 2013 better than ever by saving time and making money with your Limited Time Offer for our highly-acclaimed Stock Picker Newsletter. Get our fresh Feature Stock Pick now!
2) European unemployment may have risen to a record 11.8 percent in November, but the region's leaders are coming to believe that the worst of the three-year-old debt crisis may be over. European Central Bank president Mario Draghi commented on January 10 that the recession could end this year, marking the beginning of what will no doubt be a slow and painful recovery.
But with the recovery of Spain and Greece taking shape, there are growing fears that the region's top economies such as France and Germany will be worse for the wear. For example, France, the euro zone's second-largest economy, grew just 0.1 percent last year and has nearly 11 percent unemployment.
3) The unemployment rate in the U.S. will drop to 7.4 percent this year, while the economy will grow about 2.5 percent, says Chicago Fed president Charles Evans. Evans was one of the chief architects of the Fed's plan to link monetary policy with specific economic targets, such as 6.5 percent U-3 unemployment and the 2.5 percent inflation cap. Unfortunately, he doesn't see unemployment falling to that rate until mid-2015.
The U.S. economy has employed an average of just about 150,000 people per month for the past two years, about 50,000 jobs per month shy of humble targets. At the current rate, it will be a long, painful fight to 6.5 percent.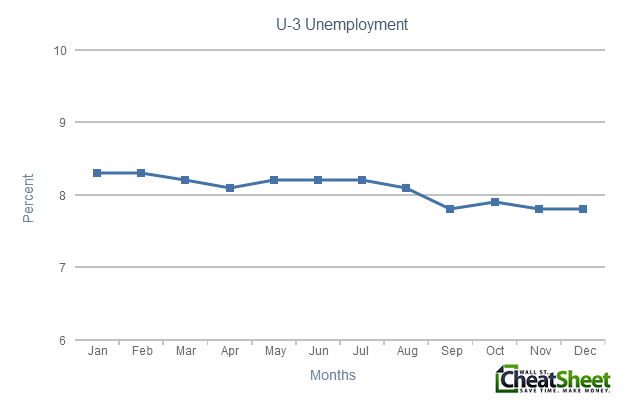 Don't Miss: Is The U.S. Debt Ceiling Really A Debt Target?