Monday's Mid-Day Movers: 3 Stories Driving Markets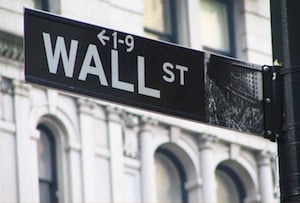 The major stocks were continuing to dip Monday, as of 12 p.m.:
DIJA:

+0.32%

to 15164.37
S&P 500:

-0.23%

to 1626.91
NASDAQ:

-0.76%

to 3429.68
Gold: +2.11% to 80.03
Oil:

+1.93%

to 21.68
U.S. 10-Year:

-3.56%

to 20.87
Here are three stories helping shape the market Monday afternoon:
1. Weak ISM Manufacturing Report Confirms Negative Outlook: Manufacturing activity in the United States contracted in May for the first time since November 2012, according to the latest Manufacturing ISM Report on Business. Even though overall economic conditions improved for the 48th consecutive month, manufacturing continued its decline from February highs and fell into negative territory in May.
The ISM report adds to a growing body of manufacturing data that suggests U.S. — and global — manufacturing conditions remain dubious. At best, economists are forecasting that manufacturing output adds modestly to second-quarter gross domestic product. At worst, the contraction could fuel headwinds, particularly in the labor market… (Read more.)
2. Will the Controversy Ever End For the IRS? The IRS is in trouble again.
Rather, it hasn't stopped being in trouble since news broke last month about conservative groups being treated unfairly during the 2012 election. Now it was caught with its hands in the proverbial cookie jar, spending lavish amounts of money at a 2010 conference. A report indicating the spending has prompted acting IRS commissioner Danny Werfel to admit that this sort of excess "should not have occurred"… (Read more.)
3. Will Apple Pick This File-Sharing Tool for iOS 7?  Apple (NASDAQ:AAPL) is reportedly testing versions of iOS 7 that will include AirDrop, a WiFi-direct file sharing tool that will allow for files to be shared easily between different iOS devices.
The new operating system is set to be unveiled at the annual Worldwide Developers Conference on June 10. While the iCloud makes it easy to share files between multiple Apple devices owned by a single person, AirDrop will allow for easy sharing between any Apple devices, so you can easily share files from your iPad to a friend's iPhone. AirDrop will be able to share files between iOS devices and potentially between Mac and iOS as well… (Read more.)
Don't Miss: Weak ISM Manufacturing Report Confirms Negative Outlook.