Monday's Mid-Day Movers: 3 Stories Driving Markets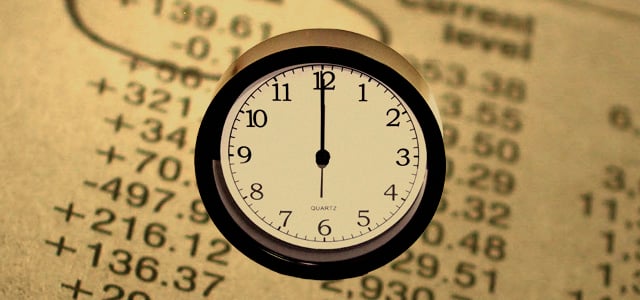 The major stocks were rising again Monday after positive reports showed gains in the international markets. As of 12 p.m.:
| | | |
| --- | --- | --- |
| DIJA: +1.08% to 15071.30 | S&P 500: +1.21% to 1625.77 | NASDAQ: +1.45% to 3452.76 |
| Gold: +0.2% to 64.13 | Oil: +1.25% to 22.63 | U.S. 10-Year: +0.40% to 24.88 |
Here are three stories helping drive markets Monday afternoon.
1. Housing Market Fuels Construction as Spending Increases: Construction spending increased modestly in May according to the U.S. Census Bureau. The seasonally-adjusted annual rate of spending climbed 0.5 percent to $874.9 billion. This is an increase of 5.4 percent on the year. For the first five months of 2013, construction spending totaled $426.2 billion, 6.2 percent above the year-ago period.
May's increase was led by a relatively surprising 1.8 percent gain in public outlays for the month. Public construction spending — mostly nonresidential — is down 4.7 percent on the year and has generally trended lower over the past few years… (Read more.)
2. Will New Antitrust Investigations Hurt These Big Banks? The European Commission has found that 13 major banks, financial data company Markit, and the International Swaps and Derivatives Association have blocked two exchanges from entering the credit derivatives market in the last decade, a violation of European Union anti-trust law.
Banks being charged with such behavior include Citigroup (NYSE:C), Goldman Sachs (NYSE:GS) and UBS (NYSE:UBS), as Deutsche Boerse and the Chicago Mercantile Exchange were shut out of the credit default swap business from 2006 to 2009… (Read more.)
3. Manufacturing Activity Recovers But Employment Turns Negative: Overall manufacturing conditions improved in June, according to the Institute for Supply Management. The ISM manufacturing PMI climbed 1.9 points, recovering from contraction to read 50.9 for the month. The recovery was led by a 3.1 point increase in new orders to 51.9, and a 4.8 point increase in production to 53.4. Both components also recovered from a period of contraction in May… (Read more.)
Don't Miss: China's Growth Not All About GDP.