Monday's Midday Movers: 3 Stories Driving Markets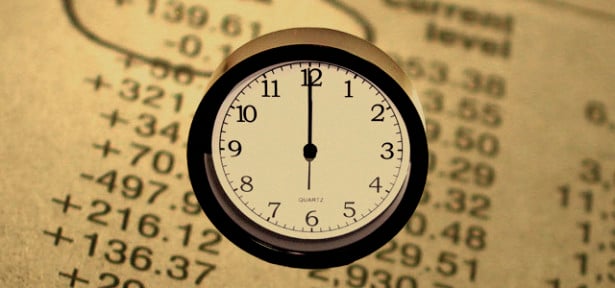 The major U.S. stocks were sinking Monday as investors prepared for a possible government shutdown. As of noon:
DIJA:

-0.46%

to 15,258.24
S&P 500:  

-0.41%

to 1,691.75
NASDAQ:

-0.15%

to 3,781.59
Gold:

+0.38%

to 72
Oil:

-0.82%

to 24.1316
U.S. 10-Year:

+0.42%

to 26.30
Here are three stories helping drive the market Monday afternoon.
1. For BP, The Question Is How Much Oil Really Spilled in 2010: BP (NYSE:BP) has acknowledged responsibility for the Gulf of Mexico oil spill that killed 11 men and spewed millions of barrels of crude oil into the ocean, and it has spent more than $25 billion on cleaning up the marshes, fisheries, and beaches along the coast and compensating victims. That spending is just the tip of the company's spill-bill iceberg. In total, $42.4 billion has been spent or earmarked for spending on cleanup, compensation, fines, and other costs. BP has even sold assets that generated $5 billion of cash flow per year to pay those expenses.
Up until approximately six months ago, BP attempted to cooperate with the mountain of litigation that government agencies, private individuals, and businesses dumped on its docket. But in February, that changed. The company stopped pursuing a settlement for the federal government's civil charges and a trial began in the New Orleans district court… (Read more.)
2. Budget Impasse: Who Will Go Down With the Ship? The countdown clocks have taken center stage. Less than 24 hours remain until the new fiscal year starts at midnight on October 1, and if policymakers fail to pass a short-term funding measure — known as a continuing resolution — nonessential government operations will begin shutting down come Tuesday morning, and the atmosphere is thick with pessimism.
At issue is the Affordable Care Act (or Obamacare), which has become so politically divisive that policymakers have had pretty much no choice but to dig trenches on either side of the issue and lob rhetoric-packed grenades at each other. Fighting began in earnest last week with the opening salvo from the GOP. The U.S. House of Representatives passed a continuing resolution that would defund Obamacare. Defunding the president's health care law is pretty much anathema for Democrats, and a Senate vote on Friday afternoon sent the budget back to the House sans the defunding measure… (Read more.)
3. Can the Fed's New Magic Tool Bring Market Stability? "As you are aware," Federal Reserve Bank of New York President William Dudley said in a speech at the Fordham University Graduate School of Business on Monday, "at last week's FOMC meeting we made no changes to our monetary policy. In particular, the Committee decided to continue to purchase long-term Treasury securities and agency mortgage-backed securities at a monthly pace of $45 billion and $40 billion, respectively"… (Read more.)
Don't Miss: IHS Bank Involvement Study: Kemp Unconvinced.