Monday's Midday Movers: 3 Stories Driving Markets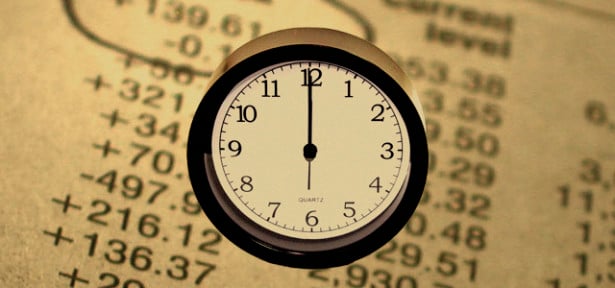 The major U.S. stocks were falling again Monday as investors worried about the consequences of the prolonged shutdown. As of 12 p.m.:
DIJA:

-0.42%

to 15008.68
S&P 500:

-0.38%

to 1684.15
NASDAQ:

-0.51%

to 3788.26
Gold:

+1.02%

to 70.43
Oil:

-0.19%

to 24.5125
U.S. 10-Year:

-1.17%

to 26.21
Here are three stories helping shape the market Monday afternoon:
1. Gallup: Government Shutdown is Already Hurting Consumer Spending: "Spending estimates from Gallup and the government seem to indicate that consumers are moving beyond the 'new normal' period of more limited spending observed from 2009 to 2012," noted Jeffrey M. Jones in the research firm's September reading of Americans' self-reported daily spending.
Gallup's data shows that consumer spending has generally been trending upward since late 2012, a positive sign for the U.S. economy since between 2009 and November 2012, the month averages were consistently below $80. That period became known as the "new normal" in spending, and it was linked to the sluggish economy and high unemployment rate. Comparatively, in 2008 — the first year in which Gallup conducted this survey — each monthly reading exceeded $80 and for four months the measure jumped above $100.
2. Tea Party and the Shutdown: What's the Plan? Located on the far right, it's unsurprising that Tea Party members have been integral in the anti-ObamaCare holdup with the spending bill — and the resultant government shutdown. In fact, many Republicans have pointed to Tea Party-endorsed Senator Cruz (R-Tex.) as the leading strategist behind the shutdown. But what exactly is the strategy here?
According to Jenny Beth Martin, the co-founder and national coordinator for the Tea Party, the plan is simple — protect American's from ObamaCare at any cost. Although, the specifics of that plan may still be vague.
3. Are Stressful Weeks Ahead for Investors? Dow Jones Industrial Average drops 1.2 percent for week as political squabbles continue. The Dow Jones Industrial Average (NYSEARCA:DIA) managed to reclaim the psychologically important 15,000 level on Friday but dropped 1.2 percent on the week as investors worried about the political deadlock in Washington. The S&P 500 (NYSEARCA:SPY) also gained on Friday but shed 0.1 percent for the week. The Nasdaq Composite (NYSEARCA:QQQ) went the opposite way with a gain of 0.7 percent, while the Russell 2000 (NYSEARCA:IWM) gained 0.4 percent from the previous Friday's close.
Don't Miss: U.S. Debt Ceiling Looms Large: Boehner Stands Firm.