Monday's Midday Movers: 3 Stories Driving Markets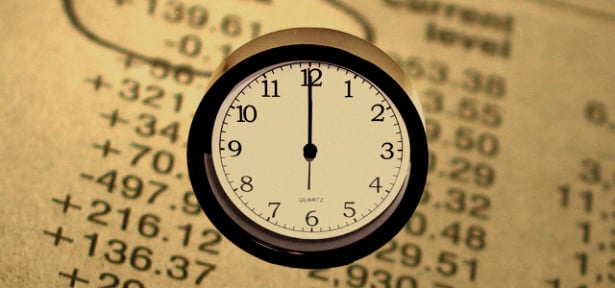 The major U.S. stocks were falling Monday as lawmakers remained deadlocked and a political stalemate wore on. As of 12:15 p.m.:
DIJA:

-0.19%

to 15,207.87
S&P 500:

-0.20%

to 1,699.86
NASDAQ:

+0.03%

to 3,792.89
Gold:

+1.2%

to 69.03
Oil:

+0.46%

to 24.28
U.S. 10-Year:

+0.34%

to 26.91
Here are three stories helping shape the market Monday afternoon.
1. 5 Major Effects of the Government Shutdown: The present government shutdown is having significant effects on services and programs — resultant frustrations are only building as a result. A quick update on those hit hardest is in order, with the U.S. dragging into the next week of closure.
1. National Parks
According to the New York Daily News, retired park service workers have compiled numbers showing a loss of 700,000 people per day that would have been visiting national parks and, more importantly, for states in question — the loss of the $76 million they would have spent… (Read more.)
2. The U.S. and Global Banking: Collaboration or Imperialism? On both sides of the Atlantic, there is agreement on a broad, sweeping power for U.S. banking regulators: the ability to break apart a failing, global bank. Bloomberg on Monday reported that regulators in the U.S. and the U.K. are in agreement on the U.S. government's authority in such cases to step in and take control. The Federal Deposit Insurance Corp. is expected to release a plan outlining how the liquidation process would work.
Power granting the U.S. this authority is found in the 2010 legislative behemoth the Dodd-Frank Act. A provision within the act requires banks to have a "Living Will," a plan in place for how the bank would safely file for bankruptcy. The FDIC and Federal Reserve remain the final arbiters, and if a bank's plan is not up to snuff, the government entities can require the bank undergo restructuring… (Read more.)
3. Is It Time for Markets to Eye the Political Squabble? Major U.S. stock indexes face a volatile week ahead as the political showdown peaks and earnings reports take center stage.
For the week, the Dow Jones Industrial Average (NYSEARCA:DIA) gained 1.1 percent, while the S&P 500 (NYSEARCA:SPY) added 0.8 percent. The Nasdaq Composite (NYSEARCA:QQQ) fell 0.4 percent and the Russell 2000 (NYSEARCA:IWM) gained 0.6 percent. Oil (NYSEARCA:USO) finished the week at $101.77/bbl, down 1.7 percent for the week, and gold (NYSEARCA:GLD) dropped 3.4 percent to close at $1272.60/oz… (Read more.)
Don't Miss: Do Polls Foreshadow Republican Destruction in the Senate?