Monday's Midday Movers: 3 Stories Driving Markets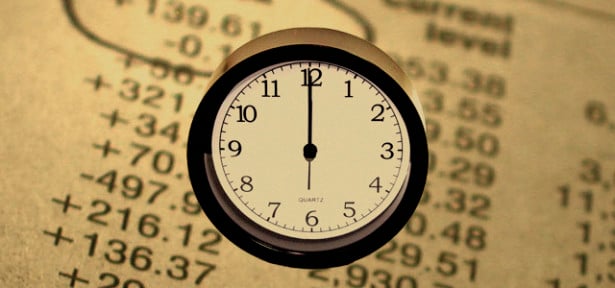 The major U.S. markets were gaining on Monday. As of noon:
DIJA:

-0.07%

to 15,604.15
S&P 500:

+0.14%

to 1,764.11
NASDAQ:

+0.24%

to 3,931.28
Gold:

+2.48%

to 73.25
Oil:

-0.04%

to 22.29
U.S. 10-Year:

-0.84%

to 25.98
Here are three stories helping shape the market this afternoon.
1. Bruised But Not Broken: U.S. Manufacturing Weathers the Storm: The U.S. Census Bureau, together with the Department of Commerce, issued its full report on durable and nondurable manufacturing for both August and September on Monday. The double report comes in the wake of the 16-day partial government shutdown, which interrupted the regular reporting of manufacturing data.
The headline measure for new orders of manufactured goods in September increased 1.7 percent to $490.8 billion, in line with economist expectations. This follows a 0.1 percent decrease in August and a sharp 2.8 percent decline in July. The total value of new orders placed over the past few months has flirted with pre-crisis levels, but the growth has largely been driven by new orders for transportation equipment — specifically commercial aircraft — which are usually seasonal… (Read more.)
2. Fiscally Focused: 3 Fed Presidents Talk Taper: St. Louis Federal Reserve Bank CEO and President James Bullard talked taper on CNBC's "Squawk Box" on Monday. When asked point blank when the Federal Reserve was going to begin to taper and when it was going to start easing its foot off the bond-buying gas pedal, Bullard replied that tapering "is a data-dependent program." This means that the Fed must constantly review the data at hand and evaluate the state of the economy… (Read more.)
3. Economic Confidence Remains Low But Spending Sputters Higher: "Americans' standard of living perceptions have declined and economic confidence remains deeply negative," said Gallup's Brendan Moore in the research firm's monthly analysis of Americans' self-reported daily spending. Gallup's data showed that by the end of October, its U.S. Standard of Living Index sunk to a 10-month low, dropping 8 points that month and providing strong evidence that the American consumer was rattled by the political crisis in Washington.
Similarly, the Economic Confidence Index remained deeply negative by the end of October despite posting improvements in the weeks after the partial government shutdown ended… (Read more.)
Don't Miss: Chris Christie to the GOP: It's the Election, Stupid.