Monday's Midday Movers: 3 Stories Driving Markets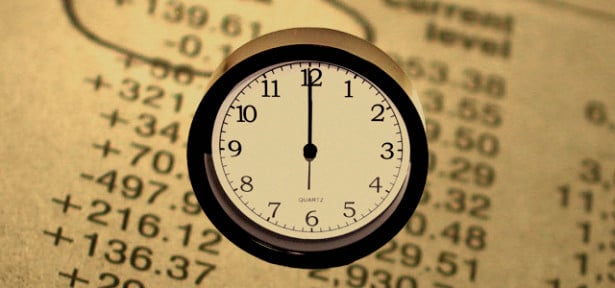 The major U.S. markets were breaking record levels on Monday, thanks to optimistic reports from China. As of noon:
DIJA:

+0.28%

to 16,007.10
S&P 500:

+0.05%

to 1,799.12
NASDAQ:

-0.05%

to 3,983.87
Gold:

+0.07%

to 73.33
Oil:

+0.22%

to 22.15
U.S. 10-Year:

-1.14%

to 26.78
Here are three stories helping shape the market Monday afternoon.
1. Dow at 16,000, S&P at 1,800: Here's How to Unpack New Market Records: In market economies, price is everything. Prices serve as a shortcut to understanding the relative value — fundamental or otherwise — of an asset and can illuminate supply and demand relationships. Prices are one of the purest forms of information a trader, investor, or economist can access, and at the end of the day, most (if not all) conversations about the stock market can be reduced to a discussion about prices.
What is the price of an asset? What should the price be? What price am I willing to pay for it? And, perhaps most importantly, is an asset currently over- or underpriced relative to fundamentals? (Or, if you are into price arbitrage, is an asset underpriced relative to what the market is willing to pay for it?)… (Read more.)
2. Is An 80 Percent Success Rate for Healthcare.gov Good Enough? It's safe to say that the rollout of Healthcare.gov has been fraught with problems, but the Obama administration is still hoping it can right the ship. According to government and industry officials, the federal insurance marketplaces will be considered a success if 80 percent of users can purchase health care plans online, the Washington Post reports.
That number — 80 percent — is an internal goal among those close to the project and not a number that has been floated to the public. According to the Washington Post, it's a figure that represents the performance standard of the exchanges over the program's first three-and-a-half years, and it is a number that was designed by a group of federal officials and technical experts in October. As government employees race to repair problems with the website by the November 30 deadline, an 80 percent success rate is their guiding number… (Read more.)
3. Sunday Showdown: The Press and Politicos Tackle Obamacre and JFK: Two topics of conversation ruled the roost on the Sunday morning political news programs on November 17: Obamacare and the 50th anniversary of the assassination of President John F. Kennedy. The biggest political points about the Affordable Care Act were made on Meet the Press, Fox News Sunday, and This Week, as politicians and insurance industry types used the small screen to make the case for their actions… (Read more.)
Don't Miss: The Black Budget: A Sense of Magnitudes.