Monday's Midday Movers: 3 Stories Driving Markets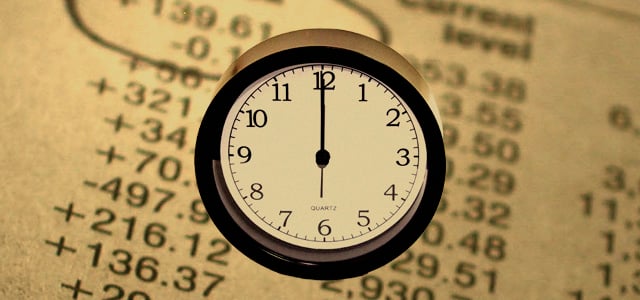 The major U.S. markets were pausing Monday as investors considered better-than-expected earnings reports with lackluster economic data. As of noon:
DIJA:

+0.13%

to 15483.92
S&P 500:

+0.15%

to 1682.71
NASDAQ:

+0.17%

to 3606.34
Gold:

-2.23%

to 64.77
Oil:

-0.12%

to 24.77
U.S. 10-Year:

-1.31%

to 25.67
Here are three stories helping shape the market Monday afternoon:
1. Citigroup Joins League of Big Banks Beating Earnings Expectations: Citigroup (NYSE:C) stock jumped nearly 2 percent in early trade Monday after the bank reported second-quarter earnings that beat analyst estimates. Revenues climbed 11 percent on the year to $20.5 billion, beating the average estimate of $19.79 billion. Adjusted earnings climbed 25 percent on the year to $1.25 per share, beating the average estimate of $1.18 per share.
The strong performance was the result of a number of factors. Net credit losses declined 25 percent on the year to $2.6 billion, a welcome break born on the back of rising house prices. Citigroup was also able to draw down its reserves against loan losses by $784 million, which boosted earnings… (Read more.)
2. How Will Obamacare Affect U.S. Manufacturing?: The New York manufacturing economy improved modestly in July, according to the most recent Empire State Manufacturing Survey. The N.Y. Federal Reserve Bank reported Monday that its index of general manufacturing business conditions climbed two points to 9.5, returning to where it was near the start of the year and before a brief stint in contraction territory. The new orders and shipments indexes both climbed out of negative territory in July, gaining 10 and 21 points respectively to sit at 3.8 and 9… (Read more.)
3. Here's Why the American Consumer Is Less Engaged: Cheaper borrowing costs, increased household wealth backed by rising home prices and stock market returns, and an improving job market have done much to sustain demand for big-ticket purchases like motor vehicles.
But retail sales figures released by the Department of Commerce on Monday showed consumer spending, which accounts for approximately 70 percent of the United States economy, may take some time to accelerate as Americans remain frugal to rebuild savings. While U.S. consumers spent more on gasoline and cars in June, they had little appetite for other goods, a problem because consumer spending has been the foundation for the economic recovery thus far… (Read more.)