Monday's Midday Movers: 3 Stories Driving Markets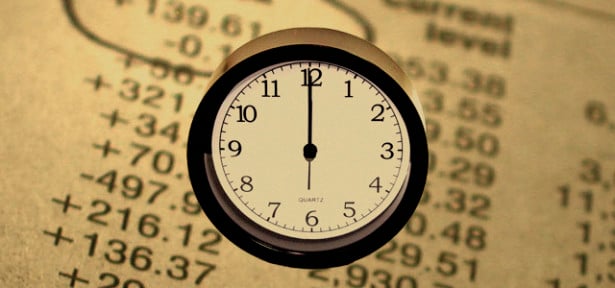 The major U.S. stocks were rising on Monday, kicking off the beginning of a short trading week. As of noon:
DIJA:

+0.2%

to 16,096.46
S&P 500:

+0.06%

to 1,805.76
NASDAQ:

+0.13%

to 3,996.79
Gold:

-2.79%

to 68.07
Oil:

-0.94%

to 22.04
U.S. 10-Year:

-0.40%

to 27.41
Here are three stories helping shape the market Monday afternoon.
1. The Housing Market Takes Another Step Backwards: Due to a variety of headwinds, pending home sales across the country continue to retreat from multiyear highs. The Pending Home Sales Index, a forward-looking indicator based on contract signings, fell 0.6 percent to 102.1 in October from an upwardly revised 102.7 in September, according to the National Association of Realtors.
After posting its strongest pace since 2006 in May, the index has now declined for five consecutive months to reach its worst level since December 2012, when it was 101.3. Economists expected the index to climb about 1 percent higher from the month before… (Read more.)
2. Fiat Shifts Gears and Pushes Chrysler's IPO Into 2014: Fiat SpA — the joint owner of Chrysler Group, along with a health care trust belonging to the United Auto Workers — has said that it will not be pursuing an initial public offering for the American manufacturer before the end of the year, contrary to weekend chatter that said the Italian company was pressing forward with its plans to launch an IPO by mid-December.
Reuters reports that Fiat "expects Chrysler Group to continue working on the necessary steps to enable an initial public offering to be launched in the first quarter of 2014," according to Fiat's statement released on Monday morning… (Read more.)
3. Who's to Blame for Healthcare.gov Woes? New Info Sheds Light: No one is disputing the fact that the rollout of Healthcare.gov has been rife with problems, but the discussion of who's to blame has been much more complicated. However, the Washington Post outlines in a recent article that CGI Federal — the main company tasked with building the online federal health insurance marketplace — had become the subject of increased concern by federal officials in the weeks leading up to the site going live, displaying countless warning signs of incompetence and, perhaps, dishonesty… (Read more.)
Don't Miss: 7 Best Touchdown-Passing NFL Quarterbacks of All Time.