Monday's Midday Movers: 3 Stories Driving Markets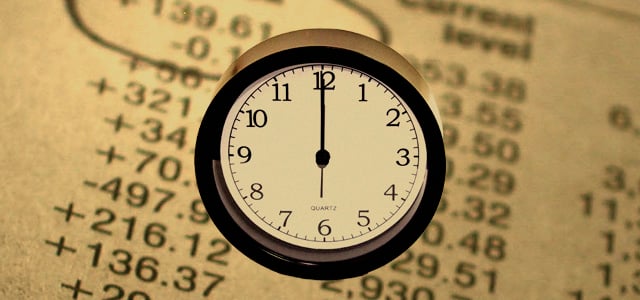 The major U.S. stocks were dipping Monday, awaiting several important economic reports. As of 12 p.m.:
DIJA:

-0.39%

to 15498.25
S&P 500:

-0.46%

to 1683.80
NASDAQ:

-0.44%

to 3597.21
Gold:

+1.05%

to 74.08
Oil:

+0.17%

to 24.622
U.S. 10-Year:

+0.66%

to 25.78
Here are three stories helping shape the market Monday afternoon:
1. Is It Time to Make Your Precious Metals Move? The mainstream media has once again missed the bigger picture when it comes to precious metals. Since April, they've focused all of their coverage on demand for gold. Their reports almost always ignore the other side of the price equation: supply.
Many people assume that the supply for precious metals, particularly silver and gold, is infinite. If we need more precious metal, we mine more… right?…(Read more.)
2. Is the Real Estate Market Slowing Down? With ongoing issues like higher interest rates and low inventory levels, the real estate recovery story is facing several headwinds. And last month, pending home sales retreated from six-year highs. The Pending Home Sales Index, a forward-looking indicator based on contract signings, dropped 0.4 percent to 110.9 in June, compared to a downwardly revised 111.3 in May, according to the National Association of Realtors. The pace in May was the strongest since December 2006, when the index hit 112.8… (Read more.)
3. Your Computer May Already be Hacked: In Russia, President Putin's office just stopped using PCs and switched to typewriters. What do they know that we don't? Perhaps it's Intel NSA inside.
———
For those of you who haven't kept up, the National Security Agency's Prism program has been in the news. Prism provides the NSA with access to data on the servers of Microsoft (NASDAQ:MSFT), Google (NASDAQ:GOOG), Facebook (NASDAQ:FB), etc., extracting audio and video chats, photographs, e-mails, documents, etc… (Read more.)