Monday's Midday Movers: 3 Stories Driving Markets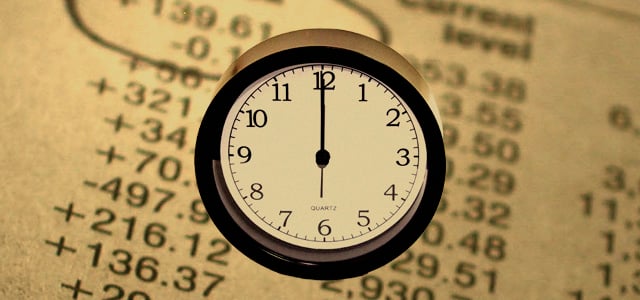 The major U.S. stocks were fluctuating Monday as the market continues to digest last week's economic reports. As of noon:
DIJA:

-0.33%

to 15607.40
S&P 500:

-0.15%

to 1707.13
NASDAQ:

-0.05%

to 3687.68
Gold:

+1.06%

to 71.33
Oil:

+0.04%

to 25.14
U.S. 10-Year:

+1.88%

to 26.51
Here are three stories helping shape the market Monday afternoon:
1. Market Valuation, Inflation, Treasury Yields: Clues from the Past: My monthly market valuation updates have long had the same conclusion: U.S. stock indexes are significantly overvalued, which suggests cautious expectations on investment returns. In a "normal" market environment — one with normal business cycles, Federal Reserve policy, interest rates, and inflation — current valuation levels would be a serious concern.
But these are different times. The economic cycle shaped by the financial crisis that began emerging in 2007 shortly after the Bear Stearns hedge funds collapsed… (Read more.)
2. President Obama's Speech at Amazon: President Obama recently visited Amazon's (NASDAQ:AMZN) distribution center located in Chattanooga, Tennessee, where he delivered a speech putting forth a jobs and corporate tax cut package for Republicans in Congress.
"I'm willing to work with Republicans on reforming our corporate tax code as long as we use the money from transitioning to a simpler tax system for a significant investment in creating middle-class jobs," Obama said. But according to the Seattle Times, his proposal was rejected by Republicans… (Read more.)
3. It's All About the Fed, All the Time: Last week, a downbeat non-farm payrolls report failed to prevent prevent the stock market from closing at new record highs.
The sun used to rise and set on the stock market depending on the results of the monthly non-farm payrolls report from the U.S. Department of Labor's Bureau of Labor Statistics. On Friday, it made absolutely no difference… (Read more.)
Don't Miss: Is Obama Waging War on the Coal Industry?