Monday's Midday Movers: 3 Stories Driving Markets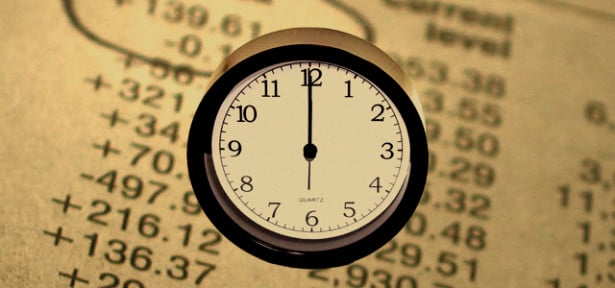 The major U.S. stocks were slowly rising Monday to start off the week. As of noon:
DIJA:

+0.18%

to 15037.47
S&P 500:

+0.25%

to 1667.74
NASDAQ:

+0.58%

to 3679.09
Gold:

-0.16%

to 80.82
Oil:

-0.44%

to 24.96
U.S. 10-Year:

-0.96%

to 27.91
Here are three stories helping shape the market Monday afternoon.
1. Manufacturing Activity Eases in July on Soft Demand: Economic headwinds buffeted U.S. manufacturing into contraction in July. According to a report from the U.S. Department of Commerce, new orders for manufactured durable goods decreased 7.3 percent on the month to $226.6 billion. The decline was led by a tremendous 19.4 percent contraction in new orders for transportation equipment to $69.7 billion.
Excluding transportation orders, which are often volatile, new orders decreased just 0.6 percent, a much more moderate though still unexpected decline. Economists were forecasting an increase of 0.3 percent for the month… (Read more.)
2. Has Politics Doomed the Climate Change Debate? It's about the time for the next United Nations expert climate report to be published, but the leaked excerpts are already causing the usual flurry of predictable, polarized political ranting that accompanies any scientific discussion of our climate. Let's look at the leaked excerpts from the fifth Intergovernmental Panel on Climate Change put together by the world's top climate scientists — whose last climate report came out in 2007 — and then we'll get into the politics, which has hijacked this "debate"… (Read more.)
3. Is Consumer Spending Still on the Rise? Both the housing and labor markets improved last month, and consumer spending most likely rose in July for the third consecutive month. According to Bloomberg, economists have forecast that consumer spending increased 0.3 percent in July. It already increased 0.5 percent in June. Figures from July will be released at the end of this month.
At least part of the likely increase in consumer spending is tied to the improved housing market. Home improvement stores, such as Home Depot (NYSE:HD) and Lowe's Cos. (NYSE:LOW) reported higher sales of appliances and home improvement supplies… (Read more.)
Don't Miss: Are Home Values Already Acting Bubblicious Again?