Monday's Midday Movers: 3 Stories Driving Markets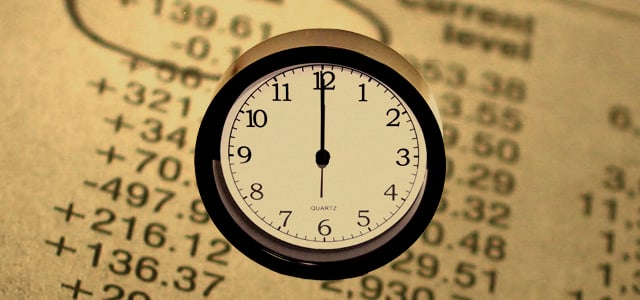 The major markets were gaining Monday while awaiting the start of the new earnings season. As of noon:
DIJA:

+0.44%

to 1638.39
S&P 500:

+0.40%

to 1638.39
NASDAQ:

-0.01%

to 3479.03
Gold:

-0.1%

to 61.82
Oil:

-0.24%

to 24.002
U.S. 10-Year:

+8.56%

to 27.15
Here are three stories helping shape the markets Monday afternoon:
1. Mark Carney Set to Shake Up Bank of England: Bank of England head Mark Carney joins the crowd of international central bankers facing tall tasks and looking for creative ways to solve them.
Markets have been speculative since he took over, and Carney told them Thursday that their assumption concerning higher long-term interest rates is wrong. Carney seems to be following in the footsteps of European Central Bank President Mario Draghi in adopting a strategy of telling markets what to expect rather than let them guess, a feature that usually leads to volatility… (Read more.)
2. A Look Inside Facebook's Numbers: Facebook (NASDAQ:FB) gets most of its revenue from advertising, so its numbers are important. The social media company has revenues of about $1.5 billion every quarter. Even though Google dominates the online ad market, according to the advertising firm eMarketer, Facebook is doing well.
This year, Facebook received 6.5 percent of all online advertising dollars spent in the U.S., a 0.6 percent increase from last year. A lot of Facebook's ad revenue comes from other Web companies, including Groupon and Zynga. Most of the profit comes from ads by financial companies including American Express… (Read more.)
3. Obamacare Delays Come Fast and Furious: A number of questions about the Affordable Care Act have cropped up as the Department of Health and Human Services on Friday announced a delay of certain requirements of the individual mandate portion of the health care reform bill.
"If the employer mandate isn't ready, is the individual mandate behind schedule as well? Will the White House and industry be able to develop regulations by 2015, or will they languish until the next administration? And will the new insurance exchanges be ready to begin operating Oct. 1 in all 50 states and the District of Columbia?" wrote David Francis, Eric Pianin, and Josh Boak of The Fiscal Times in an opinion about the postponement of the employer mandate portion of the act… (Read more.)