Monsanto Continues GMO Battle Against Farmers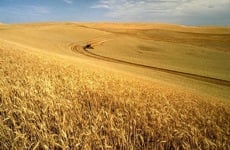 Monsanto (NYSE:MON), the world's largest seed company, is being sued by an environmental group on behalf of a farm in Washington. The complaint was filed by the Center for Food Safety.
This new lawsuit comes on the heels of a lawsuit that was filed when wheat modified to withstand Monsanto's Roundup Reedy weed killer was found on a farm in Oregon.
This new lawsuit states that Monsanto tested the modified wheat in 16 states between 1996 and 2005. The seed company dropped the project though and did not seek approval from the government to market the wheat.
In its complaint, the Center for Food Safety stated that "[d]ue to Monsanto's wrongful conduct, soft white wheat destined for export markets for use in food products has been rejected for the purposes for which it was intended."
The discovery of the wheat in Oregon has resulted in backlash with Japan halting imports of western white and feed wheat. Additionally, South Korea has stopped purchasing American wheat. The Taiwan Mills Association wants the U.S. government to label wheat by which state is comes from, making it easier for them to identify whether the wheat might be modified.
According to the European Union, Monsanto has a way to detect the genetically modified wheat, and it has provided this test to regulators in Asian countries that import U.S. wheat including South Korea, Taiwan, and Japan.
According to Monsanto, the genetically modified wheat could have ended up in the Oregon field through an "accidental or purposeful" act. The U.S. government is still investigating to determine how the modified wheat ended up in Oregon.
Lawyers for the Center for Food Safety claim that they are going to represent everyone who grew, planted, or harvested the soft white wheat since May 13. The group is seeking compensation as well as an order forcing Monsanto to decontaminate the fields.
Investing Insights: Will Altria Group Continue Its Quest For Higher Prices?