More Boeing 787 Problems, FTC Investigates Google: Morning Buzzers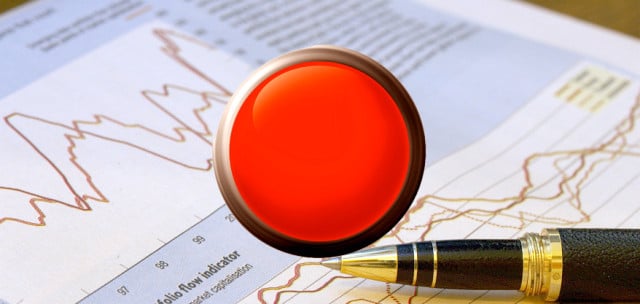 U.S. stock futures are down this morning as investors fear a cash crunch in China will hurt the world's second-largest economy. The Federal Reserve's uncertainty about when it will end stimulus has caused bonds to spike and the market to drop, with the S&P 500 showing its biggest monthly decline in a year.
Futures as of 8:30 a.m.: DJIA: -0.94%  S&P 500: -0.97%  NASDAQ: -0.75%
Here's your cheat sheet to the stories buzzing this morning:
Dell (NASDAQ:DELL) is under a bidding war between CEO and founder Michael Dell and billionaire Carl Icahn, who has taken out loans amounting to $5.2 billion from Jeffries to help support his bid. Dell, partnering with Silver Lake Partners, has offered $3.65 a share to buy out the company. Icahn, who has partnered up with Southeastern Asset Management, owns about 13 percent of Dell and believes Michael Dell's offer undervalues the company.
Boeing (NYSE:BA) can't seem to keep its troubled 787 out of the news. The most recent issue with the craft involved a United Airlines flight traveling from Houston to Denver that had to turn around and make an emergency landing Texas due to a brake indicator issue. The 787 Dreamliner has been plagued by problems since its introduction, after which the craft was grounded for four months because the lithium ion battery system had a tendency to overheat.
Google's (NASDAQ:GOOG) purchase of mobile-mapping app Waze will be investigated by U.S. Federal Trade Commission before the $1.1 billion deal can go through. The acquisition is subject to an anti-trust investigation because some believe it will make Google too dominant in mobile mapping. The FTC's investigation will include determining if Waze could have become a major Google competitor in the future, and if Google only made the purchase to keep the start-up out of the hands of competitors.
Rio Tinto (NYSE:RIO) has stopped its efforts to find a buyer for the mining company's diamond unit, after being unable to sell the $1.3 billion diamonds business for 15 months. The company has been trying to downsize among an industry-wide decline. Revenue from the diamond sale would have been used to pay off some of Rio's debt. The company's diamond unit posted a $43 million loss in 2012.
Follow Jacqueline on Twitter @Jacqui_WSCS