More Eyes Get Suspicious of American-US Airways Merger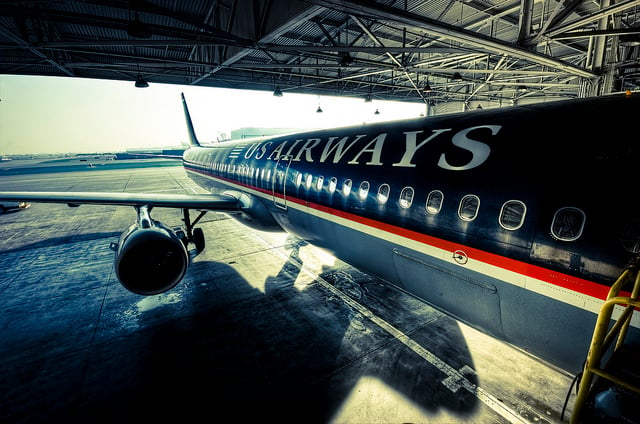 American Airlines (NYSE:AMR) and US Airways Inc. (NYSE:LCC) don't have a match made in merger heaven quite yet.
Reuters, citing confidential sources, reported Monday that nineteen attorneys general, led by Greg Abbott of Texas, are working with the U.S. Department of Justice and Department of Transportation to review the deal. The planned merger, announced February 14, would create the world's largest airline, a chief concern of the probe.
Other concerns include the possibility of service cutbacks in smaller cities and the loss of a hub in some of the states that have joined the investigation, sources told Reuters. The deal, which the two airlines had hoped to complete by September, must be approved by both the U.S. Justice and Transportation departments.
Antitrust experts told Reuters the involvement of attorneys general and the Justice Department's role in taking depositions hint that the merger may create antitrust issues.
Past airline mergers resulted in job losses and service cutbacks in several cities despite promises from airline executives against such actions, the Dallas Morning News reported. The publication cited the 2010 Continental Airlines and United Airlines merger as an example of how some states lose out: Texas saw its airline headquarters go to Illinois when Houston-based Continental joined Chicago-based United to form United Continental Holdings Co. (NYSE:CAL)
The nineteen attorneys general participating in the probe, including Abbott from Texas, are from Arkansas, Arizona, California, Florida, Iowa, Illinois, Minnesota, Mississippi, Nebraska, New York, Oklahoma, Pennsylvania, South Carolina, Tennessee, Virginia, Wisconsin, West Virginia and Washington, D.C., according to Reuters.
Don't Miss: BP's Whiting Refinery Almost Up and Running.