More Good News in Housing: Foreclosure Rate Lowest in Years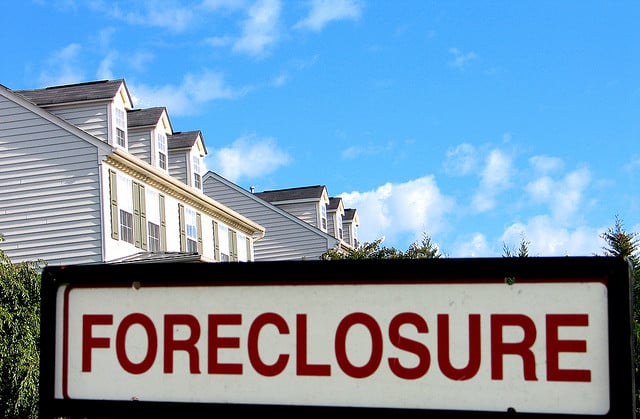 The housing market, and general economic health of the U.S., is looking up if recent reports are to be believed. This week it was reported that home mortgage debt went up for the first time since the "Great Recession" began in 2009. This indicates that Americans are somewhat more willing to go into debt for the sake of home ownership. Now, according RealityTrac, the number of foreclosures being filed for are shrinking — meaning less default notices, fewer home auctions, and a decrease in bank repossession.
In total, filings have dropped by 15 percent since the previous month to 113,454 properties in November. This is also a 37 percent decrease from last year according to RealtyTrac — a top resource for housing data in the U.S.. Of the 113,454 filings, only 52,826 were filed during the month of November, a ten percent decrease since October, and 32 percent less than this time last year.
RealtyTrac reports that there were 30,461 bank repossessions in November of this year, 19 percent less than last month, and 48 percent fewer than a year ago. This marks the lowest repossession rate since July of 2007, according to the report, a seventy-six month low.
"While some of the decrease in November can be attributed to seasonality, the depth and breadth of the decrease provides strong evidence that we are entering the ninth inning of the foreclosure crisis with the outcome all but guaranteed," said Daren Blomquist, the vice president of RealtyTrac. "Foreclosures will likely continue to sage a weak rally in certain markets next year as the last of the distress left over from the Great Recession is dealt with."
"We are enjoying a decline in foreclosure rates in line with the national average," said Bob Parks, chief executive officer of Bob Parks Realty, to RealtyTrac. "Which has allowed for an increase in home values, stabilization of home prices, and a positive, consistent housing numbers we haven't seen in five years."
Don't Miss: Time Magazine Says "Habemus Papam!" With Person of the Year.