More Legal Trouble For Apple and HSBC and 3 More Hot Stocks
Apple (NASDAQ:AAPL): A judge has offered a "tentative view" on a case between Apple and the Department of Justice, a rather untraditional move that revealed that she believed the DOJ could produce evidence that would show Apple was encompassed in a price-fixing scheme in the e-book department. The case involves a ring of e-book publishers, all of which are accused of banding together to raise e-book prices. Not surprisingly, Apple denied the allegations.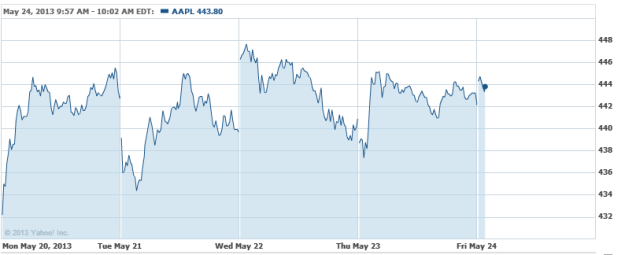 HSBC (NYSE:HBC): A judge is looking at the possibility of rejecting out a $1.9 billion settlement involving HSBC in accusations of money laundering, and may cancel December's "deferred prosecution agreement" that gave HSBC immunity from claims that it allowed terrorists to move at least $881m around the financial system. If followed through, HSBC could face a ban on operating in America, as well as exposure to criminal prosecution.
Abercombie & Fitch (NYSE:ANF): Shares are sinking in premarket for the retailer, recently embroiled in a scandal brought on by CEO Mike Jeffries' remarks about the brand, after reporting a quarter that can best be described as "dismal." Comparable store sales fell 15 percent year-over year, and both earnings and revenue suffered as a result. EPS of -$0.09 missed expectations by $0.04, while revenue $838.8 million missed by $102.86 million. The retailer says "external pressures" led to significant inventory issues during the period.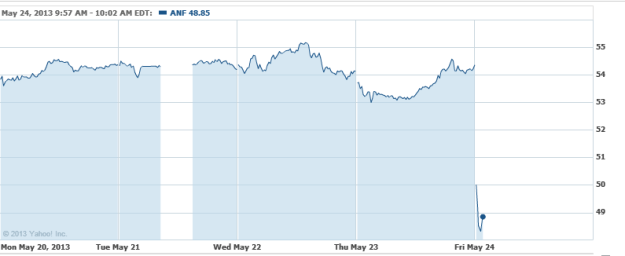 Lockheed Martin (NYSE:LMT): The Pentagon is forecasting that the Air Force rocket launch program will cost about double the originally predicted amount, and now run over $70 billion. Bad news for the American taxpayer, but the new cost estimates should bode well for Lockheed and Boeing (NYSE:BA), through their joint United Launch Alliance venture.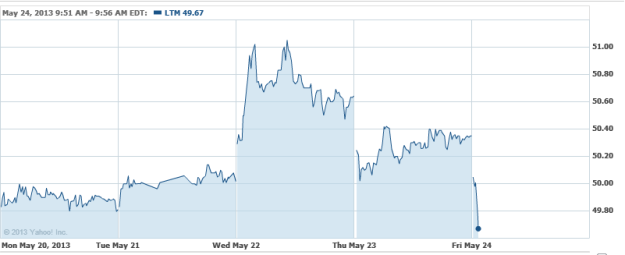 Don't Miss: Hedge Fund Baskets Are Full of Apple.