More Saving, More Doing: Home Depot Earnings Show Increased Home Renovations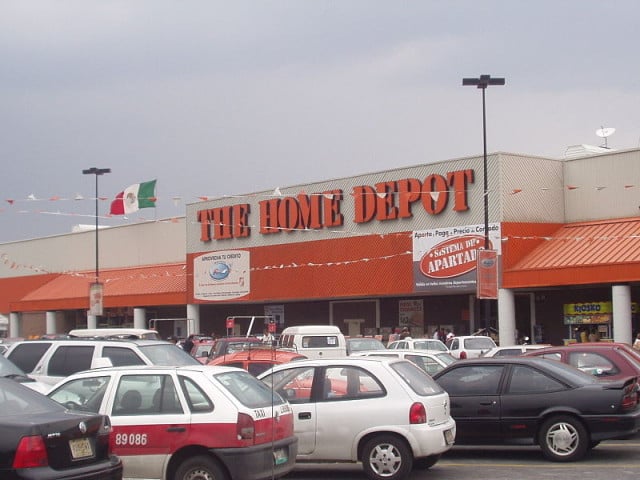 The Home Depot (NYSE:HD) posted third-quarter earnings that beat analyst estimates and caused the company to raise its full-year forecast. The company's revenue grew 7.4 percent to $19.5 billion, and net income rose 43 percent to $1.35 billion, up from $947 million a year ago. Home Depot's shares were up 2.07 percent at the time of writing on Tuesday morning in the wake of the better-than-expected earnings report.
The company's revenue grew 7 percent to $19.47 billion. Comparable-store sales globally were up 7.4 percent for the quarter, and comparable-store sales in the U.S. increased even more at 8.2 percent. Home Depot noted that last year's results were colored by a $165 million charge incurred from the closing of seven stores in China. Analysts from Thomson Reuters had expected the company to post earnings per share of 89 cents and revenue of $19.18 billion.
The country's largest home-improvement retailer posted a higher number of transactions than last year, as well as a higher average price on those transactions. The number of customer transactions reached 344.3 million, up from 331 million a year ago, and the average transaction price was $56.27, up from $54.55 a year ago.
"Our third quarter results reflect the continuing improvement in the housing market and our solid operational performance," said Frank Blake, Home Depot's chairman and CEO, in the earnings report.
A boost in the housing market has made consumers confident enough to spend money on remodeling their homes, which led to increased spending at Home Depot, according to Bloomberg. The housing market has been showing signs of improvement for a year and a half. According to data from the National Association of Realtors cited by Bloomberg, the average price for a single-family home has risen in 88 percent of U.S. cities during the third quarter of 2013.
In response to the positive results, Home Depot raised its full-year outlook. The company expects sales for fiscal 2013 to be up 5.6 percent and comparable-store sales to increase 7 percent. Earnings for the year are expected to grow 24 percent from last year to $3.72.
Follow Jacqueline on Twitter @Jacqui_WSCS
Don't Miss: Just How Safe Are Wal-Mart's Garments Workers?