More Work to Do: China Continues Economic Reforms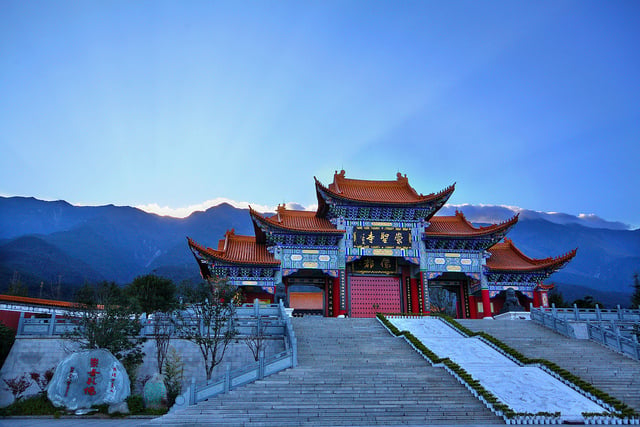 The next big step for China en route to a freer market is to remove the deposit rate cap, which dictates how much Chinese banks can pay to depositors for holding their money there. However, China is saying this is the riskiest reform, and is proceeding with all due diligence.
Recently, the communist country has been on a liberalization spree, saying it will commit to a liberalized yuan, and remove the floor on lending rates. Freeing the lending rate allowed financial institutions to compete for borrowers for the first time, something which could, in the long run, make credit cheaper. This would then spur China's domestic consumption, which is now the focus of the government there as the country's economy evolves.
Vice Premier Zhang Gaoli told local officials in the southwestern province of Guizhou that the government would maintain its prudent fiscal policy, while remaining committed to social welfare and infrastructure development, as China looks to experience growth fueled by its own people, as opposed to solely foreign capital. The government website quotes Gaoli as saying, "We are committed to speeding up economic restructuring to improve the quality of growth." This theme has been recurring over the course of the summer, since the country is expecting its slowest growth rate in 23 years, at 7.5 percent.
Gaoli added that, "We must take decisive fiscal, financial and pricing measures to support reasonable infrastructure investment, social welfare projects, the services sector, exporters and small- and medium-sized firms." Gaoli's mentioning of the service sector is in line with the current message of the government, which has been pushing for growth in that industry.
Yin Weimin, minister of human resources and social security, pointed out previously that each percentage point of growth in the service industry will generate 700,000 jobs for China — a change which is much needed, as major industries slow down and consolidate as borrowing rates fluctuate following liberalization. Weimin also said that the urban unemployment rate throughout China remained at 4.1 percent, and that the government would try to increase the service sector, from 44.6 percent of GDP to 47 percent by 2015.
If China can get around to unbinding deposit rates, they may just get the growth they are looking for from within. However, some sort of deposit insurance must be set up to safeguard the system, as well as other precautionary measures. Wang Tao, head of China research at UBS in Beijing, reiterated the importance of this liberalization to Reuters, noting that, "China has removed almost all controls on lending rates, and rates in the money market and capital market are also effectively free. The next and more important step is, of course, the ceiling on deposit rates."
Gaoli maintained an aura of prudence, though, saying, "We must make pre-emptive (policy) fine-tuning in a timely and appropriate manner."
Don't Miss: Good News, Bad News, and Uncertainty: G-20 Summit Results.